TPG Biotech Leads $16 Million Round for Dry Eye Therapies Company
Clinical-stage startup Azura Ophthalmics will use the current funding to advance to the next clinical trial stage
Tel Aviv-based dry eye therapies startup Azura Ophthalmics Ltd. raised $16 million in a Series B funding round, the company announced last week.
The round was led by TPG's biotech investment arm, New York-based healthcare investment firm OrbiMed and Melbourne-based Brandon Capital Partners' medical research commercialisation Fund. Existing investor, the Hollywood, Florida-based Ganot Capital, also participated.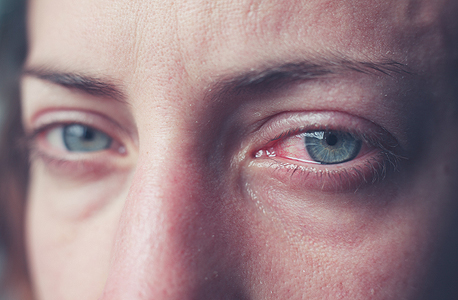 Eye irritation (illustration)

Founded in 2014, Azura is a clinical-stage company developing therapies for meibomian gland dysfunction (MGD). Meibomian glands line the edges of the eyelids and produce oil. This oil covers the eye's surface, preventing water in tears from evaporating. Combined, they create the tear film.

MGD is a condition where the glands produce a lower amount or quality of oil, allowing water evaporation and creating chronic irritation, and eye surface damages like light sensitivity or blurry vision. According to the American Association for Pediatric Ophthalmology and Strabismus, the main treatment for the condition is strict hygiene.

Azura has already conducted phase 1 clinical trials testing the drug on healthy volunteers in MGD patients, and will use the current funding to advance to the next clinical stage. According to Brandon Capital, all further research, clinical trials and development will be undertaken in Australia.

"Meibomian gland dysfunction is responsible for at least 70 percent of dry eye cases and affects about 300 million people worldwide, yet despite significant efforts there are no pharmaceutical treatments available for this condition," said Azura CEO Marc Gleeson, formerly Allergan's vice president of global marketing for ophthalmology.

Anat Naschitz of OrbiMed, Heather Preston of TPG Biotech and Chris Nave of Brandon Capital will join Azura's board of directors.