PayPal Shuts Down Offices in Israeli Desert Tech Hub
The company shuts down its operations in Israel's southern city of Be'er Sheva. Thirty employees will move to the company's Tel Aviv offices
Multinational online payments company PayPal Holdings, Inc. is shutting down its operations in Be'er Sheva, a city in the south of Israel, where it currently employs 30 people. PayPal also has a research and development center in Tel Aviv, where it employs 230 persons.

PayPal's R&D center in Beer Sheva was established following the company's 2015 purchase of cybersecurity startup CyActive Security Ltd., in a deal valued at $60 million. At the time, PayPal said the new center would not be an expansion of the company's operations in Tel Aviv, but the foundation of an independent center. In 2015, Guy Schory, then head of strategic initiatives at PayPal, told Calcalist that Be'er Sheva would be a center for the company's cybersecurity and data protection activities.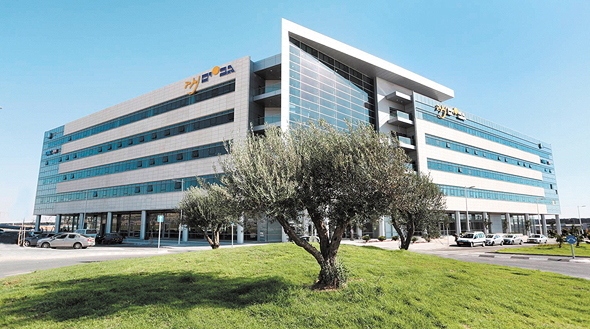 Gav-Yam Negev Advanced Technologies Park

PayPal's Be'er Sheva center was part of the Gav-Yam Negev Advanced Technologies Park. Opened in 2013 with the purpose of promoting tech investment and providing tech jobs in the southern city, the tech hub was funded in part by the Israeli government, the Be'er Sheva Municipality, and Ben Gurion University of the Negev, also located in Be'er Sheva.

Founded in 2013, CyActive develops cyber attack early detection technologies. It was the first startup to enter the Be'er Sheva cybersecurity accelerator founded by Israeli Venture Capital firm Jerusalem Venture Partners (JVP).

Paypal's Tel Aviv operation is based on the company's 2008 purchase of cybersecurity company Fraud Sciences Ltd. The Tel Aviv offices serve as Paypal's international research and development center on risk management, as well as a customer experience R&D center.

Paypal said in response that it is merging the company's two Israeli operation centers into one R&D center in Tel Aviv, a change that would allow the teams to work together.