INSPIRE
Medtech CEO Calls on Israeli Government to Open Hospital Data
EarlySense CEO Avner Halperin says health data is a "national treasure" that can propel economy
Digital health can be the next economic engine of Israel, said Avner Halperin, the CEO of non-invasive patient-monitoring systems company EarlySense Ltd. Mr. Halperin spoke at a panel on digital health at Calcalist's digital and mobile conference this morning.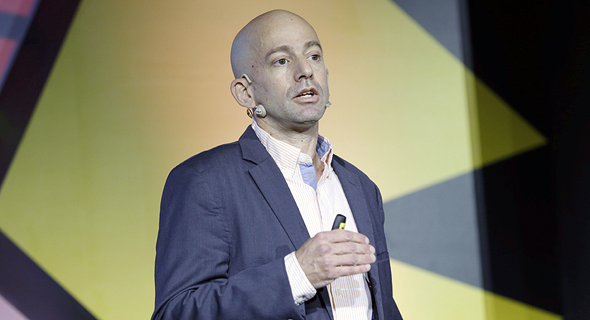 EarlySense CEO Avner Halperin

"I can confidently say that if we were to open up the medical data to entrepreneurs, Israel would become the leading country in the world in the area of public health," he said.

Mr. Halperin added that he and other industry CEOs are working together to help the government develop policy on this issue, adding that Prime Minister Benjamin Netanyahu should replicate his success in promoting the country's cyber industry in the field of health.

Founded in 2004, EarlySense develops a software and sensor that remotely monitors patients' sleep and movement when placed under a mattress.

Mr. Halperin relayed the story of what inspired him to enter the digital health industry. When he was a young father 13 years ago, his daughter suffered from asthma, the leading cause of hospitalization among children. To help her and others, he helped developed a sensor that goes under the mattress and detects the onset of an asthma attack.

He said that the asthma detection system, which was co-developed with Siemens AG and Koninklijke Philips N.V. (Philips), saves 1,000 lives a year.