Israel's Economy Now Split into Two—Tech and All the Rest, Research Says
The success of the Israeli technology industry failed to infuse other sectors in the country, and Israel has been left behind in terms productivity and life quality
Israel's economy displays an unusually wide gap between the country's technology sector and other industries, according to a new research published by the Taub Institute for Social Policy Studies, a Jerusalem-based think tank. According to the research, the success of the Israeli technology industry failed to infuse other sectors in the country, and Israel has been left behind in terms of productivity and life quality, compared to other OECD countries.

Self-dubbed as 'StartUp Nation,' a moniker taken from a 2009 book describing the robust growth of Israel's technology industry, productivity in Israel is low compared to other OECD countries. According to the Taub Institute research, the success of Israel-based technology companies did not create a trickle-down effect—Israelis in other sectors did not better their financial standing, and other local industries did not achieve similar productivity gains.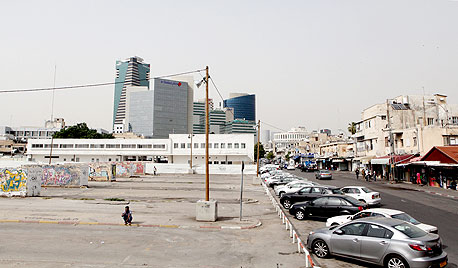 South Tel Aviv

Tech employees make up a mere 9% of the total working population in Israel, and while the demand for human resources in the sector is continuously on the rise, there is a low employee mobility between industries, according to the research authors. The average compensation of technology employees in Israel is twice as high as the average wages of all other business sectors, with a wider gap than in other OECD countries, said Taub Institute researcher Gilad Brand in an interview with Calcalist Sunday.

"There is no transition of knowledge," Mr. Brand said.

Mr. Brand sees three ways in which Israel can go forward harnessing the country's technology prowess: Israeli government can offer more incentives to encourage traditional industries to adopt advanced technologies, it can try and increase the number of people employed in technology companies, or attempt to diversify Israel's export, now heavily tilted to technology. Among the three, only the third is sustainable, Mr. Brand said, but it is also the strategy that would take the longest time to implement.

Brand suggests that increased investment in tech industries would not increase overall productivity and average wages in the country.

"To bridge the skill gap between employees working in industries focused on the local market and those of employees in sectors focused on export, professional training programs can be put in place," Mr. Brand said. Such programs, he added, can boost inter-sector mobility and make export-driven sectors more accessible.