INSPIRE
Through Investments, Intel Positions Itself for Data Explosion, Executive Says
Investments in 5G connectivity and AI prepare the company for the future
By 2020, the average person will use 1.5 gigabyte of data per day, an autonomous car will use 4 terabyte per day, while an airplane will use 5 terabyte, according Karin Eibschitz-Segal, head of Intel's research and development in Israel. To position itself for this data explosion Intel is now investing in 5G connectivity and AI, alongside other domains including autonomous cars and virtual reality, Ms. Eibschitz-Segal said, speaking at Calcalist's seventh digital and mobile conference, now held in Tel Aviv.

Intel announced the appointment of Ms. Eibschitz-Segal in August. After opening its first development center outside of the U.S. in Israel's northern port city Haifa in 1974, Intel has become one the country's biggest technology-oriented employer, with over ten thousand employees, and a number of fabrication plants and development centers. In August, Intel announced it secured the acquisition of Jerusalem-based automotive technologies company Mobileye for $15.3 billion.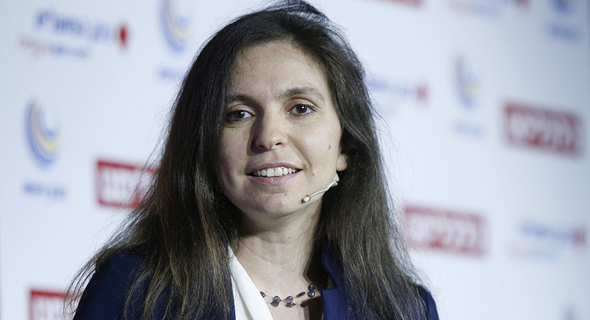 Karin Eibschitz-Segal, head of Intel's research and development in Israel

"Today, the average household in first world countries has 20 smart home devices. By 2020, a smart factory will use 1 petabyte of data a day, and a single video provider will use 750 petabyte," Ms. Eibschitz-Segal said.

The exponential growth of data created is propelled by the increased use of sensors, growing compute power, fast connectivity and cognitive computing—the ability of computers to interpret data in a way that is similar to what a human does.

"Maybe in the future we won't need a doctor to read our X-rays and tell us whether we've broken a bone or not. Maybe the computer would be able to decide that on its own," she said.