Traffic Optimization Startup Waycare Raises $2.3 Million
A pilot of Waycare's AI-based service is currently underway in Nevada
Tel Aviv-headquartered traffic optimization startup Waycare Technologies raised $2.3 million in seed funding, the company announced Monday.

Silicon Valley-based capital firm Spider Capital and Essen, Germany-based energy company Innogy SE led the round, with participation from Goldbell Group's venture capital arm Goldbell Investments, Palo Alto, California-based investment fund UpWest Labs, and private equity firm Janom, among others.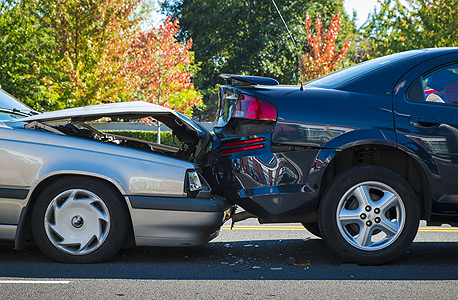 Traffic accident (illustration)

Established in 2016 with offices in Tel Aviv and Silicon Valley, Waycare develops an artificial intelligence-based transportation management service. The company's predictive software aggregates historical and real-time data from various sources, including vehicle systems, weather monitors, video cameras and road sensors, allowing first responders to identify and deploy resources to troubled areas and act before accidents develop into traffic jams.

Almost 38,000 people died in traffic accidents in the U.S. in 2016, according to a report published earlier this month by the U.S. National Highway Transportation Authority. The authority estimated that costs incurred by traffic congestion and damage in the U.S. reach nearly half a trillion dollars annually.

"We are witnessing rapid changes in the automotive industry specifically with the amount and quality of data that we can collect from vehicles. This will only continue to grow as autonomous vehicles are introduced," said Waycare CEO Noam Maital, adding that cities lack the tools and resources necessary to harness these meaningful data sources."

Waycare launched a first pilot last month in collaboration with and the Regional Transportation Commission of Southern Nevada (RTC). The company intends to use the funding to expand its Israel-based development team and support upcoming engagements with cities across the U.S., Europe, and Asia, and also with increase its partnerships with data providers.

This story was corrected on November 2, 2017 to reflect that Waycare is headquairetd in Tel Aviv, and not Palo Alto, California.