Nasdaq to Launch a Program Supporting Israeli Growth Companies
The program will be jointly managed by Israel's second largest bank, Leumi
Nasdaq and LeumiTech, the technology banking arm of Israel-based Leumi Group, signed today a cooperation agreement to support the growth of Israeli companies.
The joint program, called Gateway to Global Growth, will focus on companies in mid to late growth stages that are interested in leveraging the program's global assets and insights for future growth and expansion.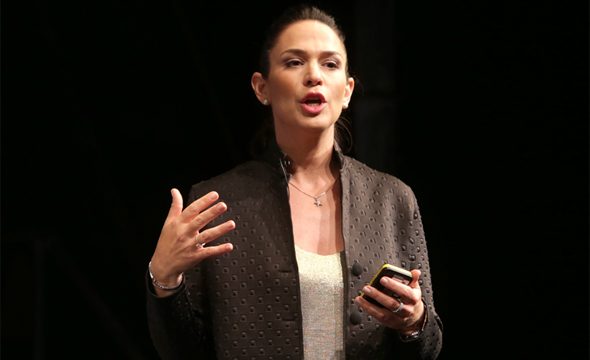 LeumiTech CEO Yifat Oron

The program will offer interested executives a series of meetings with leaders of Nasdaq-listed companies, and with experts in investment banking, IPO legal and accounting aspects, investors' relations, communication and more. During the sessions, participants will discuss business, regulatory, financial and other aspects of growing global companies.

In 2016, Nasdaq announced a partnership with the Tel Aviv Stock Exchange to create an exchange that would help Israeli startups reach out to investors.

"Israel is a key market for Nasdaq, and we are proud and privileged to be such an integral part of the Israeli economy over the past 40 years," said Nelson Griggs, President of the Nasdaq Stock Exchange, adding that with over 80 listed companies, Israel is the second largest non-U.S. country represented on Nasdaq". "Israel continues to generate innovative growth companies across several sectors and we look forward to this great partnership with Bank Leumi to support this market and leverage our presence even more."

"With the global success of the Israeli hi-tech industry, and Israel's position as one of the world's leading technology centers in around the world, it is natural that more Israeli companies will look to tap the public markets soon," said Bank Leumi CEO Rakefet Russak-Aminoach. "Our exclusive agreement with Nasdaq and the comprehensive guidance to be given to the companies' executives, will help many Israeli hi-tech companies contemplating going public to understand the process and make the most appropriate decision for them."

"There are currently 200 advanced growth companies in Israel that could see themselves listed on Nasdaq," LeumiTech CEO Yifat Oron said in an interview with Calcalist. "For these companies, we want to ease the way to an IPO at Nasdaq, which is the significant stock market for them. Many companies are considering this, and our collaboration will enable them to learn about the IPO process."