SoftBank, Samsung, Join Investment in LiDAR Startup
Samsung Catalyst and SoftBank Ventures Korea are joining an investment in Israel-based LiDAR startup Innoviz Technologies
Samsung Catalyst and SoftBank Ventures Korea are joining an investment in Israel-based LiDAR startup Innoviz Technologies, bringing the company's Series B funding to $73 million, Innoviz said Tuesday. The investments bring the company's total equity funding to $83 million.

Previous investors include U.K.-based auto parts manufacturer Delphi Automotive PLC and Canada-based automotive supplier Magna International. According to LinkedIn data, the company employs around 80 people.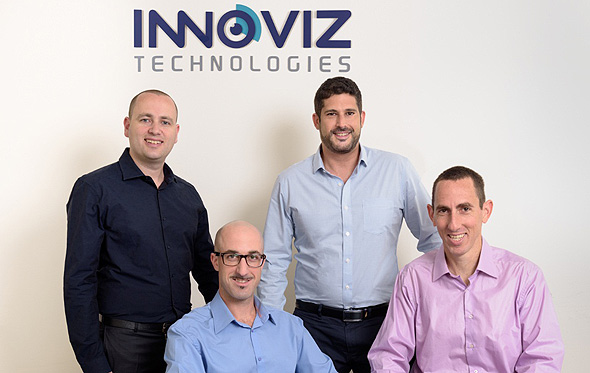 Innoviz Technologies' founding team

Innoviz develops low-cost, small size LiDAR systems. Short for Light Detection and Ranging, LiDAR systems use lasers and sensors to measure distances from objects. The high price tag of LiDAR systems currently available on the market limits adoption in car models.

Innoviz is currently discussing the integration of its system into future car models, and related announcements are to expected shortly, co-founder and CEO Omer Keilaf said in an interview with Calcalist Tuesday.

Founded in 2016, Innoviz is headquartered in Kfar Saba, northeast of Tel Aviv. It is set to open a manufacturing line in Israeli port city Haifa and is currently recruiting more employees.

"car manufacturers are currently in a race to sign technologies that will be integrated into their first line of smart vehicles, planned for manufacturing in 2021," Mr. Keilaf said.