Uber Provokes Israeli Regulator with Launch of New Service
Uber announced a 24-7 ridesharing service in the greater Tel Aviv area, beginning Thursday
Uber Technologies Inc. is set to launch its new ridesharing service UberDAY in Tel Aviv Thursday, the company announced. The service allows drivers who do not own a taxi license to 'sell' shared rides in their private vehicles. Taxi licenses are legally required from any car service operator in Israel.
Uber says its new service is compliant with Israeli laws, because passengers do not pay for rides, per se, but instead reimburse drivers for fuel and car maintenance expenses.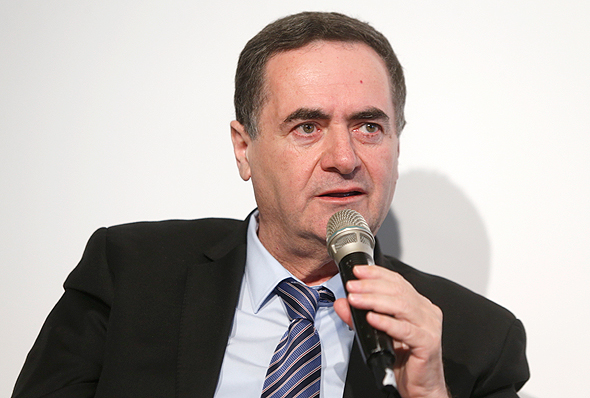 Israeli Minister of Transportation Yisrael Katz

Uber has been operating a similar service, UberNIGHT, as a pilot in the greater Tel Aviv area since October 2016. With the addition of UberDAY, the company will now offer a 24/7 ridesharing service in Tel Aviv and nearby cities Ramat Gan and Givatayim.

Social navigation platform Waze and Israeli-based public transit app Moovit have been operating similar services in Israel since 2015 and 2016, respectively. Affordable ridesharing services are a boon to Israelis since public transportation is unavailable at night and on the Sabbath.

Uber's planned launch is in violation of a directive by Israeli Minister of Transportation Yisrael Katz. People close to the minister, who spoke on conditions of anonymity, told Calcalist that Mr. Katz sees Uber's actions as a personal attack.

In May, the Ministry of Transportation filed an indictment against Yoni Greifman, CEO of Uber Israel, for operating UberNIGHT, which the ministry claimed is an illegal transportation service.

Uber's service provides available, low-cost and safe rides to passengers, and allows drivers to minimize the cost of driving a private car, Uber said in a statement.

"Tens of thousands of Israelis are already using ridesharing services based on a number of apps available in Israel," Mr. Greifman said in the statement.

Founded in 2009, Uber operates in more than 600 cities worldwide. The company has a history of fighting local regulators. In September, the company was banned from operating in London after the city's transport authority found it failed to meet safety regulations.