How Much is Stitch Fix Worth?
A case study valuating pre-IPO companies
Snap and Blue Apron's disastrous 2017 IPOs left Wall Street tech investors with a bitter taste in their mouths. Over the summer, pessimists even went so far as to predict that these two stock market flops would impede other companies' efforts to go public, including Uber and Dropbox.

Uber and Dropbox haven't gone public yet, but a group of healthy tech companies made some significant inroads into the stock market in the last two weeks. Open source database company MongoDB Inc. went public two weeks ago at a $1.5 billion valuation, followed by cybersecurity company ForeScout Technologies, Inc., which saw its market cap rise by 15% last weekend to $934 million.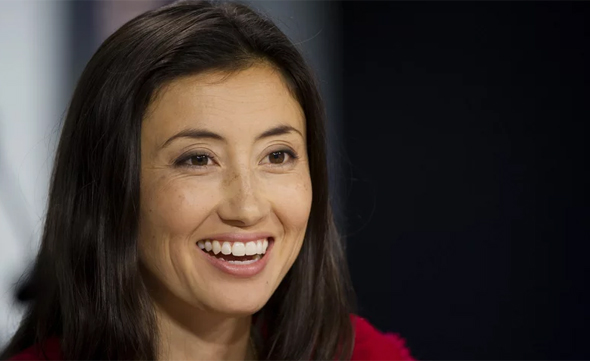 Stitch Fix Founder Katrina Lake

At about the same time, two high-profile tech companies, online fashion shopping service Stitch Fix, and marketing email company SendGrid filed their S-1 forms. Worldwide meal kit delivery startup HelloFresh has expressed its appetite to go public and is aiming to do so soon at a $1.8 billion valuation, ignoring Blue Apron's challenges in the market.

The public tech market is experiencing its best time ever, with the Nasdaq breaking new records every month. The Nasdaq has been soaring, having passed the 6,000 point mark for the first time last April. With Apple gaining 35% of its stock price since the beginning of 2017, Google adding 22.7%, Facebook 46%, Oracle 29%, and Amazon 30%, it's no wonder that others want to join the party.

The S-1 documents filed by Stitch Fix and SendGrid last month gave us some sense of their growth and the right momentum they're experiencing at the moment. They did not disclose some critical numbers, such as their valuation and churn data.

Stitch Fix is one of the biggest surprises in tech and e-commerce in 2017. The online fashion retailer sends its customers a package with five items according to his or her size and style. On the surface, just another Silicon Valley "kit delivery" startup. But Stitch Fix's numbers are very impressive: the company's revenue grew by almost 34% to $977 million in the 2017 fiscal year (which ends in July), with a net loss of only $1 million. That's almost a billion dollars in revenue from 2.2 million active clients, not bad for an online fashion company that was founded just six years ago.

Zirra's company analysis platform aggregates data from a myriad of public and private information sources and then utilizes natural language processing and artificial intelligence to mine for market insights. The platform recognizes Stitch Fix's extensive media coverage and the company's many patents and trademarks as advantages but also detects a few challenges. The highly competitive market (with the likes of LE TOTE and Trunk Club), the fact that the company hasn't raised much more capital than its competitors, and some legal issues involving Stitch Fix might slow-down the company's momentum.

Stitch Fix was in the eye of the hurricane of the sexual harassment claims against Justin Caldbeck from Binary Capital. While Caldbeck was an associate at Lightspeed, one of Stitch Fix's investors, founder Katrina Lake accused him of sexual harassment. According to Axios, Lightspeed compelled her to sign a non-disparagement agreement not to sabotage the next financing round. You will not find that in the S-1 document.

Stitch Fix also has a high number of open positions, which can be a sign of future growth, or an attempt to cut expenses to show profitability before filing its S-1.

According to SimilarWeb, a service that monitors web traffic, the number of visits to Stitch Fix's website has grown significantly in 2017: from January to June 2017, traffic doubled. This growth isn't coming from Stitch Fix's home market. In fact, traffic originating in the U.S. decreased by almost 3% in this period, a bad sign for a business deeply rooted in that country.

So, after considering some company health indicators, let's answer Stitch Fix's valuation riddle. According to Zirra, Stitch Fix's pre-money valuation is estimated at $600-$700 million. In the case that the company will file for an IPO, it can pursue a valuation of $800-$900 million as a public company (or else would it get acquired).

This valuation process involves both intrinsic and relative valuation algorithms. The intrinsic data includes revenue and expense estimations, traffic trajectories, investment history and velocity, all based on aggregated sources. In the relative analysis, data is compared and benchmarked with a database of thousands of companies, controlling for stage, space, size, and trajectory.

Similarly, Zirra has estimated SendGrid at $360-$380 million pre-money valuations, and up to $600 million if it chose to go public right now; Germany based HelloFresh is estimated at $1.5-$1.6 billion, and up to $2.2 billion in the case of a liquidation event. In comparison, competitor Blue Apron is now traded at a $952 million valuation.

Assaf Gilad is Head of Content at Zirra, a tech company that analyzes other companies using AI and Big Data. Formerly Tech Correspondent @ Calcalist.co.il