Continental Signs Agreement to Buy Automotive Cybersecurity Company Argus
The companies announced the acquisition Friday. Argus will become part of Continental but continue global commercial relations with automotive suppliers
Update: On Friday, Continental AG has acquired Israel-based cybersecurity company Argus Cyber Security Ltd., the companies announced. The financial terms of the deal were not disclosed.
On Friday, prior to the acquisition announcement, Calcalist reported that the companies signed a purchase agreement for over $450, citing one person familiar with the details of the deal who spoke on conditions of anonymity.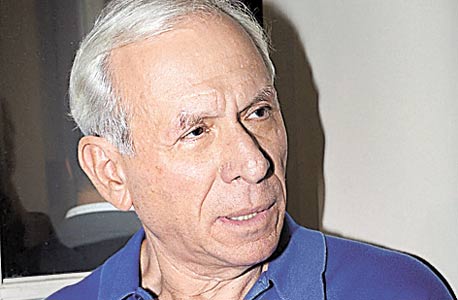 Co-founder and Chairman of Argus Cyber Security, Zohar Zisapel

Argus will become a part of EB, Continental's stand-alone company bought from Elektrobit Corporation in 2015 for $677.5 million, the companies said. Following the deal, Argus will continue to engage in commercial relations with all automotive suppliers globally.

"With the acquisition of Argus Cyber Security we are enhancing our abilities to directly develop and offer solutions and services with some of the world's leading automotive cyber security experts to our customers around the globe in order to truly make mobility more intelligent and secure," said Helmut Matschi, member of Continental's Executive Board and head of its interior division.

"With automotive cyber security regulations in the making worldwide and with already millions of connected cars on the road, I can't think of a better time, or a more exciting move, than now to become part of EB," said Ofer Ben-Noon, co-Founder and CEO of Argus. "Together we will shorten time to market and make it easier for vehicle manufacturers to protect their vehicles from cyber-attacks."

---

German car part manufacturer Continental AG signed an agreement to buy Israel-based cybersecurity company Argus Cyber Security Ltd. for over $450 million, according to one person familiar with the details of the deal who spoke on conditions of anonymity.

The deal is dependent on the fulfillment of pre-conditions, and is expected close within the next two quarters, the person familiar with the matter said. On Friday, Argus employees were briefed on the deal, the person said.

Continental and Argus have not yet responded to inquiries by Calcalist.

Based in Tel Aviv, Argus develops detects and prevents digital interferences with critical auto systems by monitoring in-car communication. The company has raised $30 million to date. Backers include Canadian automotive supplier Magna International Inc., German insurer Allianz SE, Japanese financial services firm SBI Group, Israeli venture capital firms Magma Venture Partners, and Vertex Ventures Israel.

Founded in 2013, the company has offices in Israel, Redwood City, California, Detroit, Stuttgart, and Tokyo. It employs around 60 people according to LinkedIn data. Former General Motors executive Lavern Sola serves as president of its operations in North America. Former Daimler executive Michael Muller is president of the company's operations in Europe, the Middle East and Africa.

Earlier this week Calcalist reported Continental and Delphi Automotive LLP led a bidding war for Argus. Other companies that were looking into a possible acquisition of Argus included competing auto part manufacturers Robert Bosch GmbH and Magna International Inc.