Co-Founder of Surveillance Company NSO Starts New Cyber Startup
Omri Lavie unveiled Orchestra, a cybersecurity startup offering a system-wide defense
Omri Lavie, the co-founder of Israel-based mobile surveillance company NSO Group technologies, unveiled his new cybersecurity startup Sunday. Named Orchestra, the company will offer a system-wide defense against cyber attacks.

Established in 2010, NSO develops a surveillance software that supplies operators with access to a mobile's calls and messages, and also with some level of control of the device. The company sells the software to governments and law enforcement agencies, and has previously been embroiled in scandals when human rights organizations alleged in 2016 and earlier this year that the software has been used in Mexico and the United Arab Emirates to spy on human rights activists.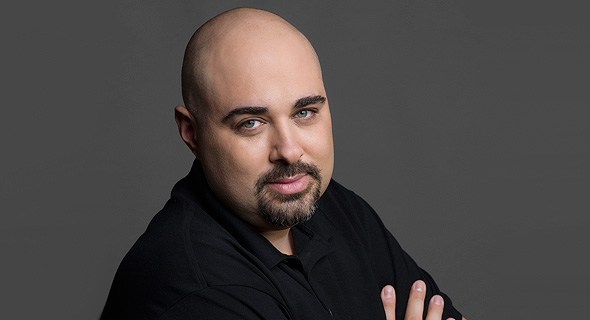 Orchestra CEO Omri Lavie

In August, Calcalist reported that private equity firm Blackstone Group L.P backed out of a deal to buy a 40% stake in NSO, citing sources. The cancellation came after an online petition was circulated, calling Blackstone to call of the acquisition.

Mr. Lavie is establishing Orchestra with venture capitalist Isaac Zack. In 2013, Mr. Lavie and Mr. Zack jointly established the Tel Aviv-based Founders Group, a firm that invests in the domains of FinTech, Cyber Security, eCommerce, IoT and Enterprise software.

The company intends to start operating in early 2018, with Mr. Lavie as CEO, Mr. Zack as chief operating officer and Jacob Ukelson as chief technology officer.

Messrs. Lavie and Zack are currently holding a funding round, and have raised most of the $20 million target objective, some of it from the Founders Group. Another investor is Cincinnati, Ohio-based venture capital firm Pico Partners, whose managing partner Elie Wurtman will join as Orchestra's chairman of the board.

Israel has some 700 cybersecurity startups, said Messrs. Lavie and Zack, but most are addressing niche problems that don't meet the demand of the competitive market. Orchestra will offer an aggregation of cyber defense tools, intended to nullify the need for many different systems.

Organizations today must buy dozens of solutions to create an effective system of defense, said Mr. Lavie, requiring many system management resources and expenses. Those solutions don't always work well together, he added, and orchestra, as it names implies, is designed to solve that exact problem by acting as a single conductor that creates a cohesive orchestra out of a collection of individual instruments

.

There is a demand from customers for aggregating solutions, said Mr. Lavie.

The current market situation is complicated for both founders and investors, said Mr. Zack. Since so many companies are provide niche solutions, they must devote a large part of their funding to marketing instead of to product development. This is also a problem for investors, who see their money go into advertising instead of into research and development.