Blackstone in Talks to Buy a Stake of Israel-based Spyware Company
The financial firm is negotiating a deal to acquire a 40% stake of NSO Group for $400 million, according to people familiar with the matter
Blackstone Group is in advanced talks for a deal to buy a 40% share of Israel-based mobile spyware company NSO for $400 million, valuing the latter at a $1 billion, according to several people familiar with the matter who spoke on conditions of anonymity.
Juno Beach, Florida-based venture firm ClearSky Power and Technology is expected to join Blackstone as a secondary buyer for a 10% stake.
The sale is brokered by Wells Fargo, these people said.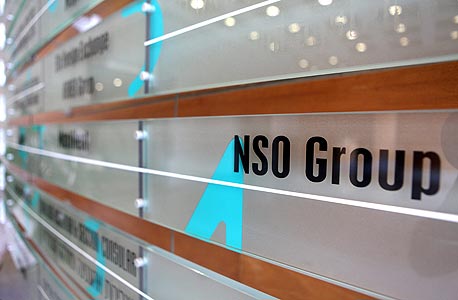 NSO Group's Herzliya offices
Founded in 2009, NSO is based in Herzliya, around 10 miles north of Tel-Aviv, employing around 500 people. It develops and sells mobile spyware used by governments and law enforcement organizations.
Called Pegasus, the company's spyware gives operators access to calls and messages on mobile phones. Installed after a user accesses a web link sent to the device, the spyware gives operators remote control of the handset's microphone, camera, and GPS. It also enables operators to initiate calls and send messages from the device.
On August 2016, Toronto-based human rights research group The Citizen Lab operating withing the University of Toronto, said it found an attempt to install NSO's spyware on an iPhone device owned by Ahmed Mansoor, a human rights activist based in the UAE. Mr. Mansoor was sent an SMS message with a link that if clicked would have installed the spyware.
After being notified by City Lab researchers Apple released a security patch to fix the security flaws utilized by Pegasus.
In a series of reports published in 2017 City Lab named three Mexican politicians and fifteen Mexican citizens that were targeted with NSO's spyware - including journalists, lawyers, and activists in human rights and anti-corruption organizations.
In 2014 San Francisco-based equity firm Francisco Partners bought a majority stake at NSO share for $130 million. The equity firm also bought a majority stake in Circles Technologies, a Bulgaria-based surveillance company founded by three Israeli-born industry veterans, which was later integrated into NSO.
In May, NSO distributed a $230 million dividend, according to people familiar the matter who spoke on conditions of anonymity.
The deal currently being negotiated would see Francisco Partners own 40% of the NSO, with Blackstone and ClearSky owning another 40%. The remaining share of the stocks would be owned by the company's founders and its employees.