Enel and Shikun & Binui Launch New Innovation Lab in Israel
In August, the Israeli governmental innovation investment arm announced the two companies jointly won a contract to operate an innovation laboratory partially funded by the government for three years
Italian energy company Enel S.p.A. and Israeli infrastructure and Israeli real estate group Shikun & Binui announced the launch of innovation laboratories, partially funded by the Israeli government, Tuesday.

In August, the Israeli governmental innovation investment arm announced the two companies jointly won a contract to operate a startup laboratory partially funded by the government for three years. Other winners in the tender included automaker Renault-Nissan, pharmaceutical company Merck & Co., flavor and fragrance company Frutarom Industries Ltd., and Israel-based valve manufacturer Ham-Let Group.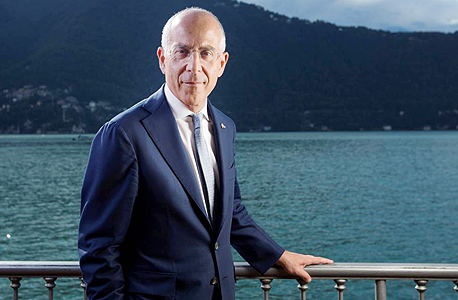 Enel CEO Francesco Starace

Enel and Shikun & Binui called on Israeli entrepreneurs and startups in the fields of energy, transportation, and infrastructure to apply to the new lab, called Infralab.

Infralab will be based in Haifa, a northern port city in Israel and a burgeoning tech hub. The facilities will include a smart grid simulation platform, and the infrastructure necessary for developing big-data and IoT-related technologies, the companies said.

Israeli-registered startups that selected to participate in the program will be eligible for a governmental funding of up to $280 thousand (1 million shekels), intended for the development of a working product.

Shikun & Binui and Enel announced that they intend to offer their expertise and market connections to Infralab startups.