FinTech 2017
Blockchain-based Cryptocurrencies Will Bring On a True Sharing Economy, Says Colu CEO
Colu enables communities to create localized, digital currencies. Colu announced an ICO, capped at $50 million
The 'sharing economy' is a buzz phrase used by many startups today, often by companies that offer no real collaborative function, and no real value to the community, according to Amos Meiri, CEO of digital wallet company Colu Technologies Ltd.

"In our vision of the sharing economy, businesses and customers are rewarded for participating and trading in the coin," said who spoke on Wednesday at a Fintech conference held in Tel Aviv by Calcalist, Israeli Bank Leumi, and accounting firm KPMG.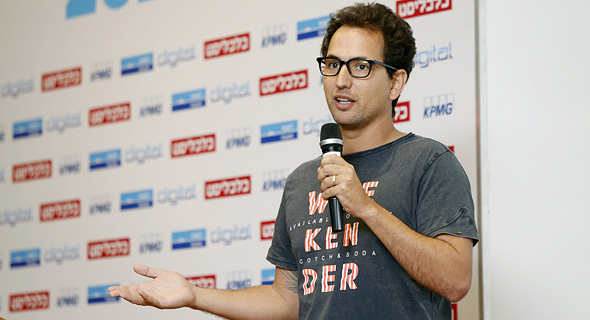 Colu CEO Amos Meiri

Founded in 2014 and headquartered in Tel Aviv, Colu enables communities to create localized, blockchain-based currencies for users and businesses, incentivizing consumers to spend their money locally and back community business.

Last week, Calcalist reported that the company is planning to crowdsale a token for its local network, and is on track to close the pre-sale for a said token at $25 million. Colu also announced an ICO, capped at $50 million.

To date, Colu has raised $12 million from investors including U.S.-based Spark Capital and Tel Aviv-headquartered Aleph VC. Bestselling author, behavioral economist and entrepreneur Dan Ariely is also financially backing the company and will join Colu as a chief behavioral officer. Serial entrepreneur Bradley Tusk, who was the political strategist of both Uber and Michael Bloomberg, will join the company as an adviser.

"Everywhere we go we produce a local coin for the community. Users and businesses are compensated for the money they spend in the community. That is a truly cooperative economy," Mr. Meiri added.