Israel's Tech Ecosystem Has Matured
Once a hotbed for startups that are gobbled up early-on by multinationals, Israel is now growing category leaders like Check Point, Mobileye, and Wix, says venture capitalist Chemi Peres, son of former Israeli President
"It is not the numerical size of a society that ultimately determines its success, but the size of its creative power." Shimon Peres, No Room for Small Dreams.
These days, the Israeli Innovation ecosystem is taking off in an unprecedented way. We are moving full steam ahead as building blocks that are critical to sustain growth are falling into place.
The digital wave is becoming more pervasive than ever before. Internet helps to close the gaps Israeli entrepreneurs were facing for decades: having to start companies in a small and isolated place like Israel, far away from the global target markets, and having to deal with cultural and language barriers, and bridge time zones.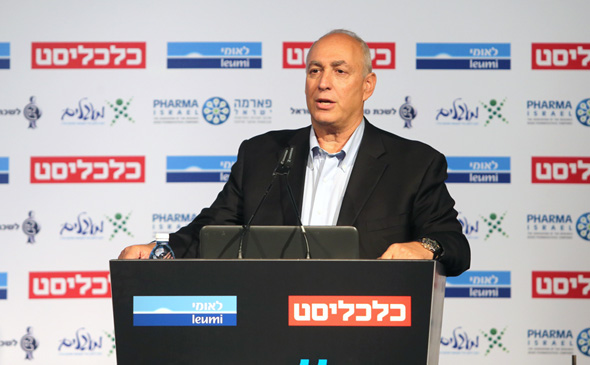 Chairman of the Peres Center for Peace & Innovation Chemi Peres

The Internet allows us to market our products better and leverage them for sale and distribution channels. It also allows us to connect with our end users, thus creating more significant market opportunities.

More and more startups are focusing their business model on business to consumer (B2C) or business to business to consumer (B2B2C) opportunities, as opposed to business to business (B2B) only. As a result, more entrepreneurs focus nowadays on growing their businesses and turning them into significant companies before they start looking for an exit.

Focusing on growth resulted in investments in advanced technology companies in Israel increasing to $6 billion annual run rate, more than double what it was just five years ago. Average exit valuation doubled, and the same applies to the total accumulated exit value through mergers and acquisition (M&A) and public offerings in the last five years.

Israel evolved from creating technology startups to feed global enterprises through M&A, to growing category leaders. Checkpoint, Mobileye, and Wix are just a few names in a new generation of category leaders, with executives and operators who can lead more companies towards growth. Category leaders can attract new types of investors into the Israeli ecosystem, and drive new kinds of transactions. Cultural change leads us to focus on growth and as a result, drives our national economic growth as well.

The world is driving a higher demand for more sophisticated technologies. We need smarter technologies to support Artificial Intelligence (AI). We need to deal with enormous amounts of data to be analyzed, processed and utilized. We need to grow the Internet of Things (IoT) infrastructure and applications as we connect it with the human network (Internet), and deal with the growing threats introduced to us in the Cyberworld. The more complicated, demanding and creative innovation is required, the better Israel is positioned to deal with the challenges.

More industries are turning digital, creating more room for higher and more profound innovation. Opportunities to grow "vertically" mean expanding into new areas of innovation we never dealt with before, areas that require deeper technology thus creating additional opportunities for us. The automotive industry, for example, is growing vertically as it is becoming the "mobility" market, bringing more global mobility players to Israel, soliciting for innovative technologies. Financial services are becoming more tech-oriented, defined as the Fintech industry, and we grow our networks and traffic to support the rise of augmented and virtual reality.

Over 350 global enterprises are already operating in Israel, driving our ecosystem forward. They are growing by numbers as innovation expands into more industries and as activity in Israel grows beyond just R&D. Global players increase their participation in earlier stages, in innovation labs at seed stage and incubation, and are strengthening our ecosystem by doing so.

For many years, the Israeli tech market was oriented towards the U.S. and Europe; most of the global enterprise and financial investors came from the western world. In the recent decade, we see more investors and strategic players from China, India, Korea and Japan increase their activities in Israel. They invest in Israeli funds and startups, they partner and collaborate with universities and they acquire enterprises at all stages. Many are setting shop in Israel, while others are strategizing their Israeli approach to be implemented in the coming years. As time goes by, the Asian effect on the Israeli ecosystem will continue to grow.

It takes time to develop a complicated entrepreneurial and investment market and bring it to maturity. After 25 years of venture capital investments, the Israeli ecosystem matured. Having second-time entrepreneurs, angel investors and a more developed ecosystem, helps us focus the right opportunities and add value to them. Israeli tech ecosystem has reached a point where it can shift gears and become even more competitive than ever before in the global arena.

There is more to do. However, I do believe we have greater opportunities ahead of us than ever before.

Chemi Peres is the chairman of the Peres Center for Peace & Innovation, and co-founder, and managing general partner of Pitango Venture Capital. He is the son of former Israeli President Shimon Peres.