Train Safety Company Rail Vision Considers Nasdaq IPO
The company announced it is examining registration on Nasdaq, confirming an earlier Calcalist report
Rail Vision Ltd., a railway safety system developer, announced Wednesday it is examining the possibility of listing its shares on Nasdaq, thus confirming a previous Calcalist report.

In September Calcalist reported that Rail Vision was planning a Nasdaq IPO in the first quarter of 2018, hoping to raise $25 million at a $100 million company valuation. The report cited people familiar with the matter who spoke on conditions of anonymity.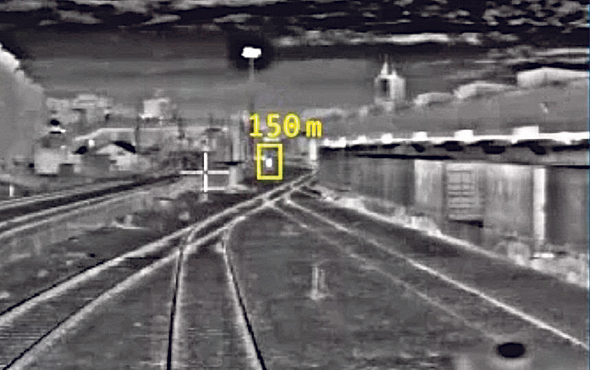 Rail Vision's system

At the time, these people said that the IPO will be led by Tel-Aviv listed advanced driver assistance systems company Foresight Autonomous Holdings Ltd., which currently owns 24.76% of Rail Vision's shares. Foresight invested $1.6 million in Rail Vision in 2016.

Founded in 2015 by four engineers with a security background, Rail Vision develops an automated early warning system (AEWS) for trains based on image processing technologies. The system's cameras can identify obstacles under different lighting and weather conditions, at a distance of over 1,500 meters, alerting engine drivers and control centers in real time.

Rail vision has offices in Ra'anana, around 16 miles north of Tel-Aviv, and employs 40 people. According to the company, it has already completed 10 successful trials of its system in Israel and in Europe.