Venture Capitalist Sees a Window of Opportunity for Tech IPO Hopefuls
Israeli tech is emerging from an extended IPO and M&A slowdown says Viola Ventures founding partner Shlomo Dovrat
After a period of relatively lackluster initial public offerings and acquisitions of Israeli startups, we will likely see valuations topping one billion dollars in the near future, said venture capitalist Shlomo Dovrat in an interview with Calcalist.

The founding partner of Israel-based Viola Ventures, known as Carmel Ventures until its rebranding announced Wednesday, said global demand for Israeli companies is strong.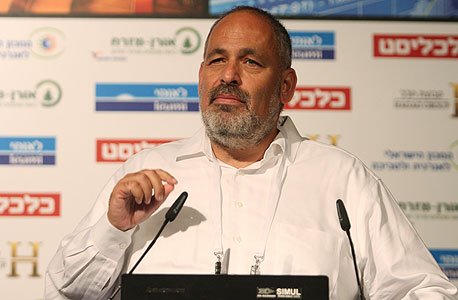 Shlomo Dovrat, founding partner of Viola Ventures

"We have gotten many offers for the companies we are invested in, and we could have chosen to sell for a large profit, but we realized that our core companies can still produce much more value," he said.

The trend, he said, is felt across the industry.

"I feel that there's now a recovery in public floats, as the example of ForeScout suggests," Mr. Dovrat said. "We will see some cases of companies selling at high valuations, and one billion dollars will not be unthinkable."

On Wednesday Viola announced it is raising a $200 million fund focused on early-stage startups. The firm needs $30 million more in commitments from investors to reach its current goal. Viola Ventures is an arm of Israel-based Viola Group, a private equity investment group managing more than $2.5 billion in assets.

Founded in 2000, Viola lists on its portfolio tech firms including content distribution company Outbrain Inc., digital payments company Payoneer Inc., and software distribution and mobile ads company IronSource Ltd., the last two of which are estimated to be worth more than one billion dollars.

"In 2007, we decided to shift our strategy and let our companies grow until they mature enough to attract significant investment," Dovrat said.

Since shifting its strategy, Viola has managed to produce almost no exits in the range of hundreds of million of dollars for the companies in its portfolio.

To Viola's credit, the slowdown in initial public offerings and mergers and acquisition in tech has been a global phenomenon.

Research firm CB Insights, which tracks tech investment activity across the world, registered a four percent decrease in IPOs and M&A exists in 2016 compared to the previous year. In the United States alone, CB Insights found that the number of tech IPO deals has been declining since 2014 with funding dropping as well since 2015.

IVC Research, which tracks tech investments in Israel-based companies has found a similar trend. A recent report from the firm shows that the first half of 2017 has seen only 20% of the total investments made in 2016.