Convicted Comverse CEO Kobi Alexander Asks to Serve Prison Sentence in Israel
Mr. Alexander, who fled to Namibia to avoid fraud charges in a 2006 backdating stock options scandal, is now serving time in the U.S.
Jacob "Kobi" Alexander, founder and former CEO of telecommunications company Comverse Technology, Inc. who is serving time in the U.S. for fraud, has appealed to serve the remainder of his sentence in Israel, according to a news report broadcast by Israeli channel 12 and channel 13 on Wednesday.

Mr. Alexander was charged with fraud pertaining to the timing of Comverse stock option grants. He was sentenced in February to 30 months in a U.S. prison.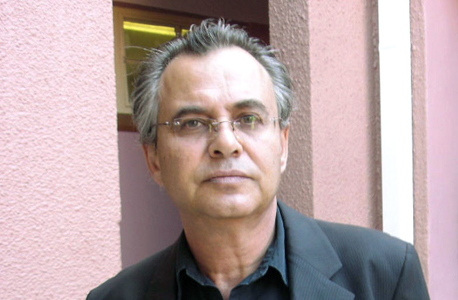 Comverse founder Kobi Alexander

Mr. Alexander was first charged in 2006 but has escaped to Namibia, where he lived for a decade. He returned to the U.S. in August 2016 after the U.S. Department of Justice offered to scrub offenses related to his fleeing the country and offered him an amended plea bargain, which he accepted upon his return to the U.S.

Mr. Alexander founded Comverse Technology in Tel Aviv 1982. The company was launched as a small startup and grew to become a multinational provider of telecommunication software with over 5,000 employees. Comverse was listed on Nasdaq in 1986.

Last month, Mr. Alexander appealed to the Israeli Ministry of Justice request to serve the remainder of his sentence in Israel. The Israeli Minister of Justice Ayelet Shaked and the Israeli Minister of Public Security Gilad Erdan are expected to examine the request in the coming days. If approved, Mr. Alexander's appeal will be brought before the Jerusalem District Court.

Mr. Alexander was sentenced by the Federal Court of New York to a two and a half-year sentence at Allenwood penitentiary in Pennsylvania. He has 15 months remaining to his sentence. If it is determined that Mr. Alexander can serve the remainder of his sentence in Israel, he could have a third of his term deducted, and could be free in a few months. In the U.S., prisoners get only a 15% of their prison terms deducted for good behavior, while in Israel good behavior could result in a deduction of a third of the term.

As an Israeli citizen, Mr. Alexander is entitled to have his sentence transferred based on the treaty between the U.S. and Israel.

This article has been updated on January 7, 2018. A previous version of this article incorrectly stated the offenses with which Mr. Alexander was charged.