JPMorgan Downgrades Teva's Stock to Underweight
Christopher Schott, managing director at JPMorgan, said that the decision to downgrade is based on the challenges facing Teva's generic drug unit
JPMorgan Chase & Co. on Monday downgraded Teva Pharmaceutical Industries Ltd.'s stock from 'neutral' to 'underweight,' based on concerns regarding Teva's generic drug sales in the U.S. and the company's heavy debt load.
For daily updates, subscribe to our newsletter by clicking here .
Only 6% of the companies covered by JPMorgan analysts have a low 'underweight' rating.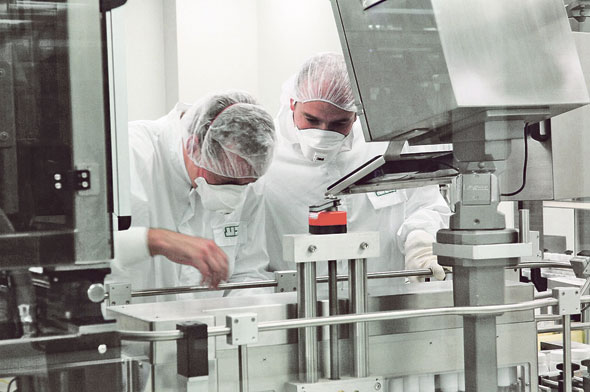 Teva labs

Christopher Schott, managing director at JPMorgan, said that the decision to downgrade is based on the challenges facing Teva's generic drug unit, which he estimated would not experience growth before 2019. Also, Mr. Schott mentioned the launch of a generic competitor to Teva's flagship multiple sclerosis drug Copaxone.

Last week, Calcalist reported that Fitch Ratings Inc. downgraded Teva's rating from BBB to BB, with a negative outlook, effectively moving Teva to non-investment grade. Fitch cited Teva's "significant operational stress" as well as its debt.

Fitch Ratings' announcement came three months after Moody's downgraded Teva's rating from Baa3 to Baa2, and a few days after Standard & Poor's Global announced it had changed the company's outlook to negative.

Teva's stock dropped by 68% since the beginning of the year, and by 16% in the third quarter of 2017.