Generic Dependence Threatens Teva's Ability to Haul Debt Load
Teva's stock price dropped 18.7% last week after the company lowered its annual forecasts. On Friday, S&P changed the company's outlook to negative
Teva Pharmaceutical Industries Ltd. published its quarterly reports on Thursday, lowering its forecasted revenues for the year from $22.8-23.2 billion to $22.2-22.3 billion and sending its stock down by 18.7% on the New York Stock Exchange by market close Friday.
The reports were published a day after Denmark-born Kåre Schultz assumed the mantle of CEO, replacing interim CEO Yitzhak Peterburg who held the position since February.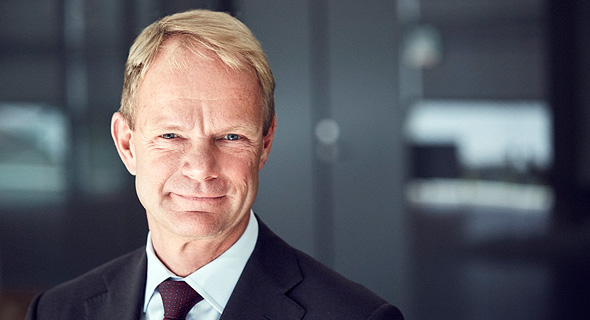 Teva CEO Kåre Schultz

On Friday, S&P Global affirmed Teva's long-term corporate credit, which grades Teva as having adequate capacity to meet financial commitments with increased susceptibility to adverse economic conditions, but changed Teva's outlook to negative. This change reflects the growing uncertainty around Teva's position in the market, and specifically in the generic drugs market.

Teva's generic medicines revenues in the third quarter of 2017 stood at $3 billion, a decrease of 8% compared to the third quarter of 2016, continuing a trend seen in Teva's first and second quarters.

According to S&P Teva is still the largest generic drug manufacturer in the market, slightly larger than Mylan N.V. and Novartis International AG, but increased regulation and competition is weighing manufacturers down. The U.S. Food and Drug Administration is encouraging generic competition, and the consolidation of pharmaceutical retailers and wholesalers in the U.S. allows them to exert pressure on prices.

These trends are expected to continue, said Sabina Levy, head of research at Israel-based investment house Leader Capital Markets Ltd., adding that the chances of generic prices rising in 2018 are low. According to a cautionary note in Thursday's reports, Teva is now substantially more dependent on its generic business. In 2016 Teva bought Allergan PLC's worldwide generic pharmaceuticals business (Actavis Generics) for $40.5 billion, a deal responsible for much of Teva's current debt.

Teva's lowered financial outlook also reflects an earlier than expected launch of a generic competitor to Teva's flagship multiple sclerosis drug Copaxone, which netted the company around $40 billion over the years. Teva estimated the copycat version would impact the earning per share by $0.30.

Stabilizing Teva's operational profit and cash flow to improve its financial profile is a priority, said Mr. Schultz in a conference call with investors Thursday.