WeWork Jumps into the Water with Investment in Wave Pool Maker
The technology developed by Spain-based Wavegarden allows surfers to catch waves in giant pools
WeWork, known for its shared office space offerings, acquired a significant stake in a company that makes wave pools in mid-2016, according to a report published in the Wall Street Journal Wednesday.

For daily updates, subscribe to our newsletter by clicking here.

The technology developed by Spain-based Wavegarden S.L. allows surfers to catch waves in giant pools when they are away from a natural body of water.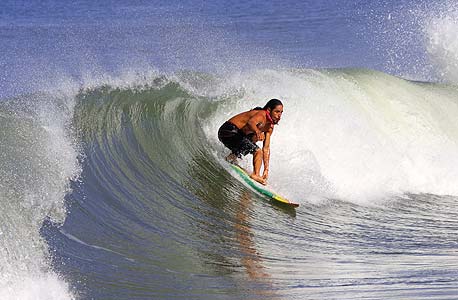 Wave surfing

The investment represents yet a foray by WeWork into a new industry far-removed from its core business of leasing office space to entrepreneurs, small businesses and enterprises.

Valued at $20 billion, WeWork recently acquired a private school where it intends to teach children how to become entrepreneurs. The company has also unveiled a shared housing brand called WeLive and a fitness brand called Rise by We.

WeWork's Chief Executive Adam Neumann has explicitly said the company wants to expand beyond real estate.

Mr. Neumann is an enthusiastic surfer, the Journal reported, citing interviews with his friends.

Wave pools have long existed, but only Wavegarden markets a system that can make waves large enough to surf.