WeWork Acquires New Headquarters in New York City
The shared office space company will move into Lord & Taylor's iconic Fifth Avenue building
Shared office space company WeWork has signed a deal to acquire Lord & Taylor's flagship New York City store for $850 million, the company announced Tuesday.

Lord & Taylor's luxury department store opened in 1914 in its central location on Fifth Avenue. The Italian Renaissance building was named a New York City landmark in 2007.

Following the holiday season next year, the landmark building would be converted into WeWork's New York headquarters, a WeWork office space, and a redesigned Lord & Taylor store that will occupy approximately 150,000 square feet, the company said.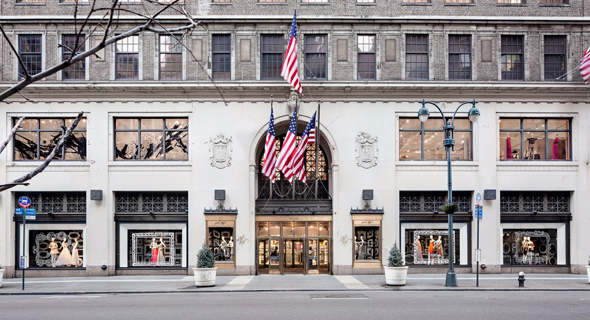 Lord & Taylor's flagship New York City store

Hudson's Bay Co, the parent company of Lord & Taylor's, has been exploring options for its retail assets as the number of shoppers declines.

The acquisition of the Lord & Taylor's iconic building is a statement of intent and commitment by WeWork to New York City, Adam Neumann, CEO and Co-Founder of WeWork, said in a statement. "As a business with an emphasis on human connections in physical spaces, we will continue to create jobs within this city while simultaneously re-energizing the traditional retail experience," Mr. Neumann added.

In August of this year, the Softbank Group Corporation announced it would invest $4.4 billion in WeWork through Vision Fund, a venture fund targeting $100 billion in commitments. $1.4 billion of the investment will go into three newly created subsidiaries focusing on geographies in Southeast Asia—WeWork China, WeWork Japan, and WeWork Pacific.