New Stake Owner Says He'll Help Atlético Madrid Build International Brand
Israeli business magnate Idan Ofer agreed to buy a 15% stake in the club last week for $59 million
Last week, Israeli business magnate Idan Ofer agreed to buy a 15% stake in Spanish soccer club Atlético Madrid for €50 million ($59 million).
For daily updates, subscribe to our newsletter by clicking here .
"I'll help Atlético Madrid become a club as internationally renowned as Manchester United," Mr. Ofer said in an Interview with Calcalist over the weekend.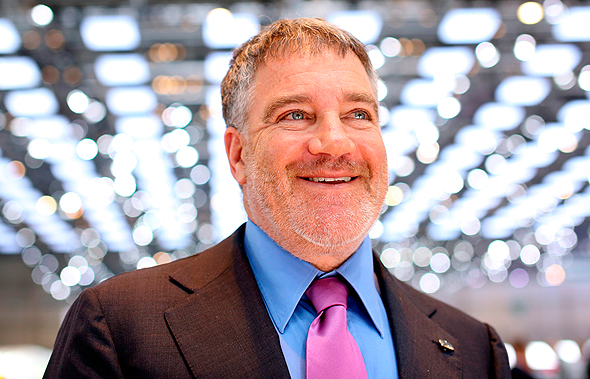 Israeli business magnate Idan Ofer
The deal was first reported by Calcalist Wednesday. Club president Enrique Cerezo confirmed the acquisition Thursday, saying an Israeli multinational will buy a stake in the club.
"I believe that by joining Atlético I will help make it known globally due to my involvement in the south of Asia and in South and Central America," Mr. Ofer said.
Mr. Ofer operates mainly in the domains of shipping, drilling and mining. While at first reluctant to make the acquisition he warmed up to the idea through the influence of his son, an avid soccer fan, according to people familiar with the matter who spoke with Calcalist on conditions of anonymity.
He will be happy to foster collaboration between Atlético and Israeli soccer clubs, Mr. Ofer said, with an emphasis on bringing together Jewish and Arab players. "While we've come a long way, there's still much to do there," he added.
In 2013, Mr. Ofer made a donation to the Harvard Kennedy School, which specializes in global diplomacy, for the creation of a scholarship in his father's name. The program offers full tuition each year for up to four Israeli and Palestinian students who have proven their commitment to bringing about peace.
On Saturday Mr. Ofer, wife Batia and son Sammy attended the La Liga game between Atlético and local rival Real Madrid, which ended in a stalemate.