WeWork Invests in Women-Only Coworking Startup
The Wing, a women-only coworking startup founded in 2015, has raised $42.5 million in investments
Shared office space company WeWork led a $32 million Series B investment round for women-only coworking startup The Wing, according to reports by Fast Company and Fortune.

For daily updates, subscribe to our newsletter by clicking here.

WeWork's chief operating officer confirmed the deal in a blog post, calling it WeWork's largest investment ever.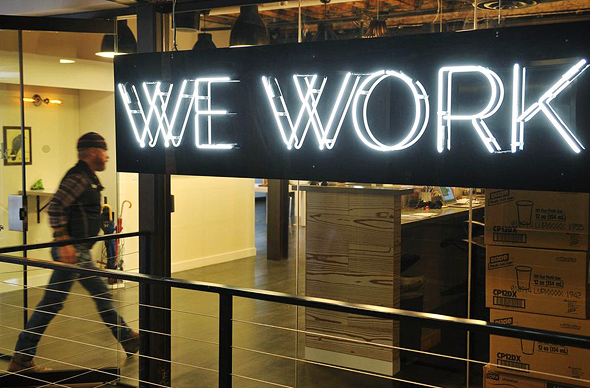 WeWork Office (illustration)

The Wing deal is the latest a series of strategic investments since Japanese telecommunication company Softbank acquired a $4.4 billion stake in WeWork in August.

Founded in 2015, The Wing is a dedicated coworking office space for women. The company opened its first location in New York in 2016. Operating like a high-end members-only social club with annual memberships costing approximately $3000, The Wing has an 8,000-person wait-list, according to multiple reports. The Wing now operates two New York City locations and has plans to expand into Brooklyn and Washington, D.C. in the first quarter of 2018.

In a blog post published on Monday, WeWork Chief Operating Officer Jen Berrent described a visit with The Wing's co-founders Audrey Gelman and Lauren Kassan. "We quickly recognized the importance and power of what Audrey and Lauren were building," Ms. Berrent wrote.

"WeWork CEO Adam Neumann and I discussed how aligned their mission was with ours," Ms. Berrent wrote. "By connecting people through our spaces with the best of design, technology, and, most importantly, community, we believe we will humanize the way people work and live. Audrey and Lauren believe they provide the opportunity for women to create magic by gathering together."

The Wing co-founder Audrey Gelman told Fortune.com that the company will use the money to hire more employees, expand into more locations, invest in technology, and establish a scholarship program.

Co-founded in 2010 and headquartered in New York, WeWork is a private company which grew rapidly from two workspaces and a thousand employees in its first year to around 15 thousand workers in 155 offices around the world. WeWork is currently valued at $20 billion.

In October, WeWork announced a plan to move into a new New York City Headquarters inside department store Lord & Taylor's flagship Fifth Avenue store, which the company acquired for $850 million.