Net Neutrality Repeal a Boon to Allot Communications
Allot develops a filtering technology that internet service providers would use if it weren't for Obama-era net neutrality rules
The stock price of Allot Communications Ltd. climbed 4% on Nasdaq Monday, buoyed by news that the U.S. Federal Communications Commission (FCC) is moving to repeal net neutrality rules enacted during the Obama administration.

For daily updates, subscribe to our newsletter by clicking here .

Israel-based Allot stands to gain from the repeal because its main product, Allot Gateway, is used by internet service providers to filter and manage the content delivered to customers through its network, and net neutrality rules currently restrict the use of internet filtering technology.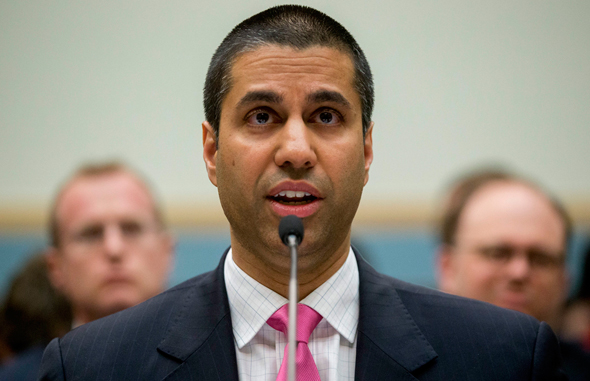 FCC Commissioner Ajit Pai (Credit: Bloomberg)

The FCC passed its net neutrality regulations in April 2015 with the backing of then-U.S. President Barack Obama.

The rules say internet service providers may not deny customers access to any legal content, nor slow down service to specific websites or applications. Providers are also barred from doing the inverse—boosting the connection speed of websites that pay for more bandwidth.