Exclusive
Apax Mulls Acquisition of Probed Israeli Telecommunication Provider
The British venture capital firm held a stake in Israel's Bezeq until 2010. Now Bezeq's controlling shareholder is in heavy debt and facing charges
Four venture capital funds are interested in acquiring Bezeq The Israeli Telecommunication Corp Ltd., people familiar with the matter who spoke on conditions of anonymity told Calcalist.

For daily updates, subscribe to our newsletter by clicking here.

One of the funds is London-headquartered private equity firm Apax Partners LLP, who owned a controlling stake in the company until 2010 in partnership with the Saban Capital Group Inc. and Arkin Communications Ltd, these people said.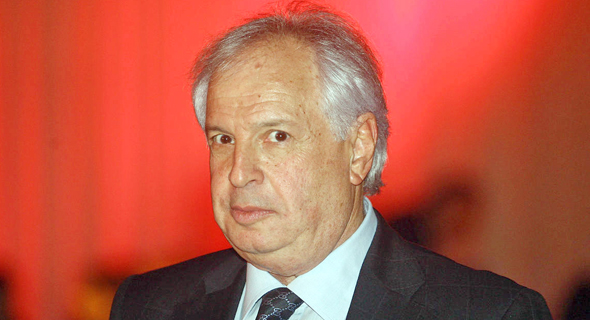 Israeli businessman Shaul Elovitch

The second fund mentioned is Brosh Capital Partners, L.P., a private equity firm based in the greater Tel Aviv area. People from the industry familiar with the matter told Calcalist that the firm might have difficulties raising the necessary sum on its own and might therefore need a partner for the acquisition. Brosh is considered an activist investor.

The two final funds have not been named, but they are not Israel-based, these people said.

Bezeq is not currently up for sale, but the company's controlling shareholder, Israeli businessman Shaul Elovitch, is currently in heavy debt and facing charges.

Mr. Elovitch controls Bezeq through a chain of holding companies. At the top is private holding company Eurocom Group, owned jointly by Mr. Elovitch and his brother. Eurocom's Bezeq stake is worth around $88 million, but the holding company is carrying a debt of $340 million to various entities, including three of Israel's banks.

Last week Calcalist reported that Bank Hapoalim, Israel's largest bank, has decided to launch legal proceedings against Mr. Elovitch and Eurocom after debt restructuring negotiations failed. Earlier this month, the Israel Securities Authority recommended bringing charges against Mr. Elovitch and other senior executives in the industry, after concluding a widespread investigation into various securities violations concerning Mr. Elovitch's 2015 acquisition of Israeli satellite television broadcaster D.B.S. Satellite Services Ltd, also known as Yes.

The combination of the upcoming possible charges and the pressure from creditors have led many in the industry to estimate that Mr. Elovitch will be forced to sell his Bezeq stake if charged.

While it will take the state attorney a few months to come to a decision, delegates from the four funds have been testing the waters for the past couple months, the people familiar with the matter said. The delegates met local businessmen, banking entities, lawmakers and senior executives in the local telecommunication market.

Bezeq's services are considered an essential infrastructure under Israeli legislation, a legal definition that would require that the buyers get special permissions from the Israeli Prime Minister, Israel's Minister of Defense and the country's Minister of Communications. The controlling shareholder must also be a citizen and resident of Israel, or in case of a corporation, incorporated in Israel and under the control of an Israeli citizen and resident.

Apax cannot acquire Bezeq due to its controlling stake in Israel-based Psagot Investment House, a spokesman said following a request for comment.

There were a few proposals that didn't develop into serious negotiations, a Eurocom spokesman said following a request for comment.