ThyssenKrupp Considering Investing in Israeli Startups
The company said it is looking for cooperation possibilities in the local innovation hub as a way to fulfill reciprocal procurement agreements signed with Israel
German conglomerate ThyssenKrupp AG is investigating ways of fulfilling investment commitments of $220 million (€187 million) in Israel due to reciprocal procurement agreements with the Israeli government. ThyssenKrupp is considering making investments in local startups as part of its commitments, the company said in a statement.

For daily updates, subscribe to our newsletter by clicking here.

Germany-based ThyssenKrupp is one of the world's premier steel producers, and also a manufacturer of machines, trains, ships, and submarines, among others. The company is currently also entangled in a prominent bribery investigation related to highly-placed people connected to Israeli Prime Minister Benjamin Netanyahu.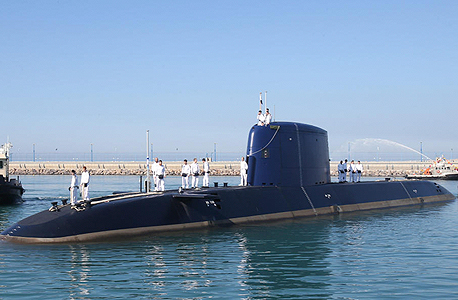 An Israeli submarine. Photo: Elad Gershgoren

"We are searching for cooperation possibilities among Israeli startups and respective innovations," the company said in a statement. "We have recently opened a branch-office in Israel to strengthen our local presence and the offset business. At our Business Area Industrial Solutions we have in addition increased staffing for the procurement in Israel," the company further added.

Last week, Calcalist reported the Israeli government offered ThyssenKrupp the option of establishing a new factory in Israel as part of its commitments.

The Israeli government purchased three submarines from ThyssenKrupp for $1.4 billion (€1.3 billion) and four ships for $506.5 million (€430 million). In return, ThyssenKrupp committed to an investment of $625.5 million in the country (€531 million) and made some purchases in Israel, but has yet to complete its obligations.

A spokesman for ThyssenKrupp said that on 1 November, ThyssenKrupp Marine Systems received a proposal by the Israeli Industrial Cooperation Authority (ICA) for the fulfillment of offset agreements with regard to "existing and possibly future contracts."

The company said it is "currently reviewing the proposal," in a statement.