In Israel, Police Arrest a Man Hawking "Risk-Free" Startups
In videos and Facebook posts, Ron Chen promoted startups that have secured ostensible patents and clinical trial approvals. His investors lost millions.
For the inexperienced investor, the business opportunities offered by Israeli businessman Ron Chen sounded incredibly promising and lucrative.

For daily updates, subscribe to our newsletter by clicking here.

From startups with newly approved patents to companies that have secured authorization for clinical trials, his pitches pointed to immediate profits. On Monday, Mr. Chen, the owner and operator of Israel-based Innovative Patents Ltd., was detained for questioning on suspicion of securities fraud and tax evasion.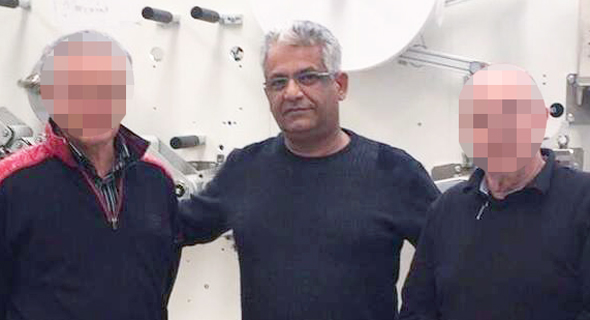 Innopatents CEO Ron Chen. Photo: Facebook screengrab

A country of eight million, Israel is home to 5,660 active startups, according to Start-Up Nation Central, a non-profit that promotes Israeli innovation. In 2016, Israel-linked startups raised a total of $1.4 billion in venture capital, according to IVC Research Center Ltd, a local market research firm.

Investigators believe that for the past ten years, Mr. Chen lied to and misled investors, raising almost $7 million from hundreds of people all without reporting his activities to Israel's securities regulator.

According to allegations by a joint investigation team from the Israel Tax Authority and the Israel Securities Authority, Mr. Chen collected money from investors and used it for his own purposes, without directing any of the funds toward developing the ostensible businesses and products mentioned in his pitches. He is also suspected of failing to report his income to the tax authority.

The lawyer representing Mr. Chen declined to comment.

Mr. Chen, 53, lives in the idyllic town of Zichron Ya'akov, which is located on Israel's Mediterranean coastline about an hour's drive north of Tel Aviv. Innopatents, as his company is branded, lists an office in the city of Netanya. In a bio on Innopatents's website, which has since been taken down, Mr. Chen is described as an "experienced executive and a visionary leader." He is said to have earned a law degree from the University of California, Berkeley and to have previously managed a scientific research center as well as a program for gifted students.

One of the pages on the company's website described the many benefits of investing through Innopatents, including a "risk-free" guarantee. Mr. Chen promised investors they can get their money back at any time.

"From the first day, Innovative Patents has been a venture capital firm that promotes the startups it owns," the webpage said. "From the moment these subsidiaries were founded, all risks were eliminated."

There were two primary investment opportunities featured on the company's website before it was taken down. One was a subsidiary called Drive De Light, which develops the Bumper-On, an "innovative" technology for generating clean energy. The Bumper-On is a rubber strip that's fastened to a stretch of road. The device converts the pressure from cars passing through into electricity. When cars pass over it they press down on the strip and that energy is converted into electricity, or at least so the company would have prospective investors believe. Social media posts by the company show Mr. Chen singing the praises of the technology and promising big returns for investors.

The investigation into Innopatents is ongoing and Mr. Chen has been released pending further action by authorities.