CEO of Surgical Robotics Company Mazor Robotics Subject of Insider Trading Probe
The investigation concerns a May 2016 deal with medical device maker Medtronic
Ori Hadomi, the CEO of surgical robots company Mazor Robotics Ltd., is under investigation by the Israel Securities Authority concerning insider trading accusations, according to documents reviewed by Calcalist.

For daily updates, subscribe to our newsletter by clicking here .

Founded in 2001, Nasdaq-listed Mazor develops and manufactures robotic guidance systems for brain and spine surgery. In May 2016, the company signed a strategic agreement with medical device maker Medtronic PLC, under which the latter received control of the distribution of Mazor's spinal surgery systems in the U.S. In September, the two companies announced that Medtronic would assume worldwide control of the distribution of the systems and invest an additional $40 million in Mazor, bringing its overall investment to $74 million.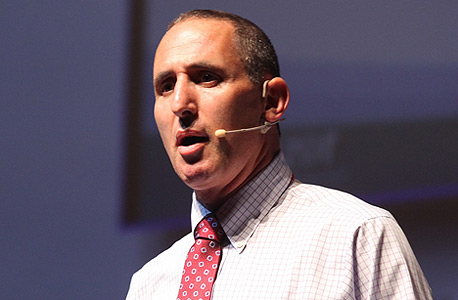 Mazor Robotics CEO Ori Hadomi. Photo: Amit Sha'al

Investors have responded favorably to the agreement. Mazor's stock is up 130% since the beginning of the year.

In May, the Israel Securities Authority raided Mazor's offices and questioned senior executives following a suspicion that information regarding the deal was leaked to close associates before the public announcement, prompting those associates to buy Mazor securities. Mazor disclosed the investigation to investors in June.

Now it has emerged that Mr. Hadomi is also one of the executives being investigated as suspects. According to the documents, Mr. Hadomi was investigated in May, his home was searched, and his cellular phone was confiscated. The suspicions against Mr. Hadomi are substantial, said a person familiar with the investigation who spoke on conditions of anonymity.

In reply to a request for comment, a spokesman for Mazor Robotics said the company does not comment out of the scope of its official reports.

Mr. Hadomi's legal representation has yet to respond to a request for comment.