Uber Taxis Still Banned as Israel Announces Ridesharing Rules
The new rules appear to closely match the ridesharing model offered by Google subsidiary Waze and Israel-based Moovit
New rules announced Monday will legalize ridesharing in Israel for the first time, but only on a limited basis. The typical ridesharing service offered by Uber or Lyft in much of United States, Europe and Asia will still be banned.

For daily updates, subscribe to our newsletter by clicking here.

Under the Israeli Transportation Ministry's new regulations, which will take effect 30 days after they appear in the government registrar, private motorists will be allowed to use their vehicles for paid ridesharing twice a day for up to four passengers. Rides must be ordered ahead of time and not hailed, according to the rules, which also set a per kilometer limit on the price of ridesharing services.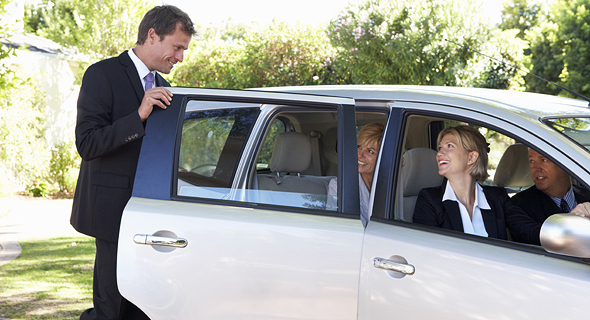 Ridesharing (Illustration). Photo: Shutterstock

"This is an enormous achievement," Merav Michaeli, a Labor Party member of the Israeli parliament who has been pushing for transportation reforms, said in a statement. "Ridesharing will decrease the number of cars on the road, and lower the costs for all the passengers who make their way to work and back every day."

The new rules appear to closely match the ridesharing model used by ridesharing services offered by Waze, an Israel-based subsidiary of Google, and Moovit, an Israel-based public transit app developer. The two companies' apps have a carpooling feature to connect passengers and drivers—typically commuters on the same route to work.

Uber launched in Israel in 2014, offering rides in licensed taxis, only. Then, about a year ago, the company began offering the peer-to-peer service for which it is known globally, in possible violation of local regulations. Under mounting legal pressure, Uber announced last week it would discontinue the service.

The Israel Antitrust Authority director said in the report that cab drivers, whose taxi licenses cost up to about $72,000, should be financially compensated as part of her proposed deregulation.