E-commerce Price Tracking Startup Earny Raises $9 Million
Earny developed an app by the same name that tracks the prices of consumer goods online and automatically sends money back to subscribers when prices drop
Santa Monica, California-based startup Earny, Inc. announced Tuesday it had raised $9 million in a Series A investment round led by Menlo Park, California-based private equity firm Mayfield Fund, LLC with participation from San Francisco-based venture capital firm Comcast Ventures, an investment arm of telecommunications corporation Comcast. Existing investor Science Inc., a Los Angeles-based startup investment and accelerator firm, also participated in the round.
For daily updates, subscribe to our newsletter by clicking here.
The investment brings Earny's total equity funding to $11.5 million. In a statement, the startup said it would use the money to grow its operations.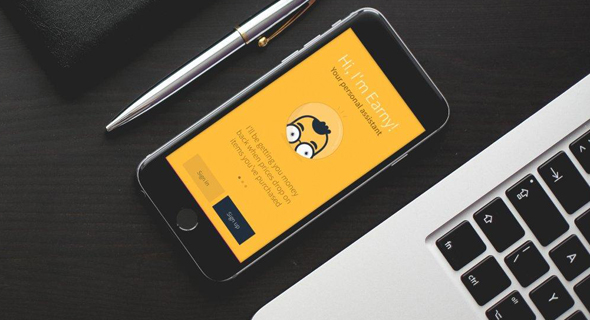 Earny app. Photo: PR
Founded in 2015 by Israeli entrepreneurs Oded Vakrat, Ilan Zerbib and Dori Yona, Earny is the developer of an app by the same name that tracks the prices of products online and claims refunds for its users when prices of past purchases drop, based on retailer and credit card price protection policies.
"Most people either aren't aware their credit cards or favorite retailers have price protection policies when products get discounted after purchase. What's more, many people don't want to bother with the hassle of filing claims," the company said in a statement.
"Mayfield has experience building massive companies that change everyday consumer behavior for the better," Oded Vakrat, co-founder & CEO of Earny, said in a statement. "We are now another step closer to fulfilling our mission of becoming the number one consumer advocate service in the world," Mr. Vakrat added.
"We love how Earny's application of proprietary technology seamlessly automates price protection for everyday shoppers, and we're excited about their vision to enable more commerce by increasing consumer trust in every purchase," Rishi Garg, Mayfield partner and Earny board member, said in a statement.
Founded in 1969, Mayfield is a global venture capital firm managing over $2.7 billion in investments, primarily in early-stage startups. The firm has invested in more than 520 companies, including solar energy company SolarCity, which was acquired by Tesla, and customer management technology company Gigya, which was acquired by German software corporation SAP SE.