China's Oppo Invests in Startup that Turns Any Earphone into a Sonar Device
Israel-based Bugatone develops software that enables headphones to act as sensors and pick up biometric information from users
Israel-based startup Bugatone Ltd., which develops software that enables ordinary headphones to act as sensors, has raised $3 million in a round led by China-based electronics company Oppo Electronics Corp., the startup announced.

For daily updates, subscribe to our newsletter by clicking here.

Israel-based Wellborn Ventures Ltd. and several private investors also participated in the investment. Bugatone's total equity funding is now $5 million.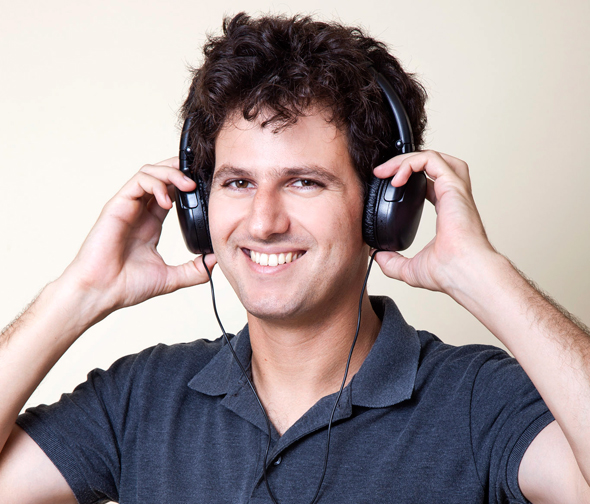 Bugatone CEO Noam Petrank. Photo: Tamuz Rachman

"As soon as your phone runs our software you can connect the simplest of headphones and suddenly our program can recognize you by the unique shape of your ear, measure your temperature, and automatically stop or play your music when you put the headphones in or take them out," Bugatone CEO Noam Petrank said in an interview.

Founded in 2013, Bugatone develops software that turns an earphone into a sonar device—by enabling earphones to send imperceptible sound waves into the cavity of the ear and interprets the signals that return.

"That is how the software is able to infer a lot of information including the location of the ear, and its biometric signature, the temperature and more," Mr. Petrank said. "With a few lines of code, we add a whole world of possibilities to the user experience."

The startup, which has 10 employees, will use the funding it raised to hire additional staff with expertise in algorithms, signal processing and mobile operating systems.