Developer of Solar Panel Cleaning Robots Raises $13 million
Cleaning dirty solar panels can increase efficiency by 50%, a study found
Eccopia Scientific Ltd., an Israel-based startup developing robots that clean solar panels, has raised $13 million, the company announced Tuesday. The round was led by Israel-based Harel Insurance Investments and Financial Services Ltd., with participation from existing investors Swarth Group, GlenRock Israel Ltd., and Gandyr Group.

For daily updates, subscribe to our newsletter by clicking here.

The technology developed by Eccopia helps operators of solar installations prevent the accumulation of dust on the photovoltaic panels, which can reduce their output.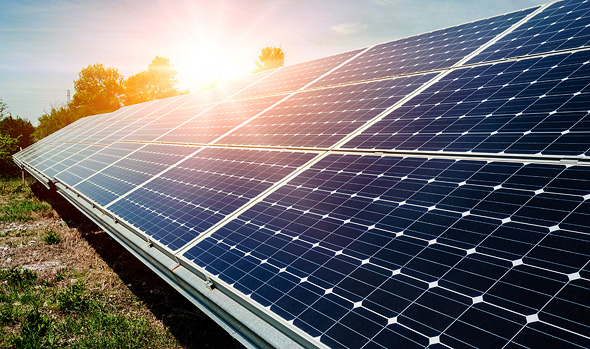 Solar panels (Illustrative) Photo: Shutterstock

A study published in June in the journal Environmental Science & Technology Letters attempted to quantify the impact of and pollution and dust on the performance of solar energy production.

Researchers from Duke University collected data from solar panels in India and found that efficiency increased by 50% when the panels were cleaned after several weeks of dust accumulation.

Founded in 2013, Eccoppia offers its dust-removal robots to utility-scale solar farms, using data collected in the process in order to optimize performance. It lists as clients power utilities including France's Engie S.A., NTPC Ltd. of India, and U.S.-based renewable energy company SunEdison Inc.