Facebook Folds, Restores Disputed Page Following Court Ruling
On Sunday, the company requested a stay of execution from the Supreme Court of Israel, after a district court judge ordered it to reinstate a removed page by 6 p.m.
On Monday, Facebook reinstated a popular Israeli page it terminated three years ago, following a Sunday court ruling ordering the company to do so. The page was reinstated with 649,000 followers.

For daily updates, subscribe to our newsletter by clicking here.

Once Israel's most popular social Facebook page, "Twitting Posts" was removed without notice by the social network in 2015 following reports in Israeli media saying its operators were paid for some of the content posted, violating Facebook's user agreement.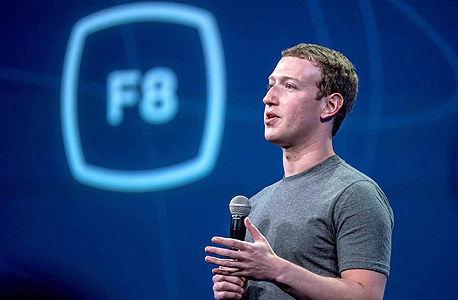 Facebook founder and CEO Mark Zuckerberg. Photo: Bloomberg

After failing to make Facebook reconsider the termination of the page, its operators filed a motion in an Israeli court. On Thursday, a Tel Aviv district court judge ordered Facebook to restore the page by 6 p.m. Sunday and pay over $70,000 (NIS 250,000) in court costs and lawyer fees.

Facebook and its Irish subsidiary, both defendants in the case, filed a request for a short-term stay of execution to the same court but were denied, leading the companies to file the request to the Supreme Court of Israel in Jerusalem just short of the deadline. The companies also submitted a request for a permission to appeal.

When Sunday's deadline passed, the plaintiffs' lawyer Guy Ophir filed a motion for contempt at the district court against Facebook, Facebook Ireland Ltd. and the general manager of Facebook Israel, Adi Soffer Teeni.

Facebook was required to respond to the motion by 11:30 a.m Jerusalem time. According to Facebook's legal representation, the page was reinstated when it became clear that the supreme court will not make a decision in time.

Currently, the case is being discussed in two courts. The district court must make a decision regarding the motion for contempt, while the supreme court will make a decision regarding a stay of execution and Facebook's request for an appeal.