Emails in Mobileye Insider Trading Case Pinpoint Leak's Source
The documents show how defendants communicated information about the stock's expected spike
Less than a year after the U.S. Securities and Exchange Commission first filed charges against several American and Israeli residents for alleged insider trading related to March's Intel-Mobileye N.V. deal, some of the evidence behind the allegations begins to emerge. While it seems the SEC doesn't have a smoking gun, in civil cases circumstantial evidence might be enough.

For daily updates, subscribe to our newsletter by clicking here.

In mid March, Intel announced its acquisition of Jerusalem-based automotive chipmaker Mobileye for $15.3 billion, sending Mobileye's stock up by 28% by that day's market close. Negotiations began in January, and a non-disclosure deal was signed by both companies on February first. Mobileye's founders Amnon Shashua and Ziv Aviram signed for Mobileye.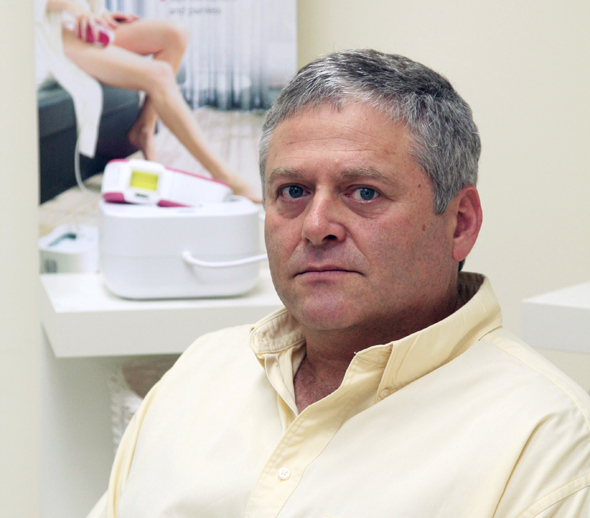 Amir Waldman. Photo: Eran Yoffi Cohen

Two weeks later, the SEC filed a complaint against two Israeli residents, claiming they made a suspicious and unusually profitable trade in Mobileye securities prior to the public announcement of the deal, based on insider information. The two were Ariel Darvasi, Vice Dean of the Faculty of Science at the Hebrew University of Jerusalem, who settled with the SEC in July, and Amir Waldman, former vice president of Israel-based medical device company Syneron Medical Ltd. Mr. Waldman allegedly made $4.3 million from his trading.

In April, the SEC filed a separate insider trading complaint against two Richmond, Virginia residents Lawrence F. Cluff, Jr. and Roger E. Shaoul. According to the SEC, the common link between the cases is Mr. Shaoul's brother, Jerusalem resident and cosmetic surgeon James Shaoul, who was allegedly the tipper.

In the filing, the SEC claimed that Dr. Shaoul, who was added to the second case as an additional defendant in September, is the close friend and business associate of Mr. Shashua and his wife. The complaint alleges that he provided medical treatment to the couple in the past, bought a used car from them, and was invited on a company trip to Europe along with Mobileye's senior management. His children are also friends with Mr. Shashua's children.

According to court documents reviewed by Calcalist, emails obtained by the SEC show that James Shaoul was in contact with Mr. Aviram as well. In 2014, for example, following a request by one of Mobileye's investors, Mr. Aviram approached Mr. Shaoul and one other person and offered them the option to purchase 8,814 Mobileye options for $308,000. During 2016, he provided Mr. Shaoul with commercial videos for Mobileye and with videos of Mr. Shashua lecturing, which Mr. Shaoul later passed to Mr. Waldman.

Another piece of evidence submitted by the SEC is an email chain dated March 10, three days before the public announcement of the deal. The chain was started by Doron Sagie, the CEO, and owner of Jerusalem-based security company Amit Systems Group Ltd., who allegedly joined Messrs. Shashua and Aviram when they came to New York for the negotiations.

The first email, sent during the morning to Mr. Shaoul, linked an in-depth analysis of the then active trading in Mobileye securities, which claimed that brokers are betting on a large jump in stock value. Mr. Shaoul forwarded the analysis to Mr. Waldman, who replied two hours later, saying "a very interesting analysis."

According to the SEC, Mr. Waldman himself was part of that active trading. In the ten days predating the emails, and on that day as well, he bought 1,605 options for $432,000, at a value much higher than the stock exchange trading price. The SEC sees this as evidence that Mr. Waldman knew Mobileye's stock was going to shoot up.

In a November testimony, Mr. Waldman confirmed that he and Mr. Shaoul are friends since his days at Syneron. They were in contact on a weekly or bi-monthly in 2016-2017, he said, meeting in person, or being in contact through phone, email or messaging apps. He added that he has believed for years prior that Mobileye will become a major player in the autonomous vehicle industry.

Mr. Waldman denies the allegations.

According to the SEC, James Shaoul's brother, Roger Shaoul, and his business partner and friend Mr. Cluff made a profit of $925,000 off their insider trading. In his May testimony, Roger Shaoul denied having received any such tips or speaking with his brother or Messrs. Shashua and Aviram about Mobileye's stock. He also denied talking about the stock with his nephews.

In the complaint against him, the SEC describes a conversation between Roger Shaoul and a representative of his brokerage firm, dated March 2, 11 days prior to the public announcement. In the conversation, the representative warned Mr. Shaoul that his trading strategy was illogical and advised he consult the source of his strategy. After calling his brother, Mr. Shaoul called the broker again and told him "I'm going to tell you what you have to do, even if it doesn't make sense."