Israeli Defense Contractor Elbit Announces $46 Million NATO Contract
Elbit to provide NATO with direct infrared countermeasures (DIRCM) protection systems for its Airbus A330 tankers
Israeli defense contractor Elbit Systems Ltd. announced on Tuesday it received a follow-on a $46 million contract to supply direct infrared countermeasures (DIRCM) self-protection systems to NATO for its Airbus A330 tanker fleet.
For daily updates, subscribe to our newsletter by clicking here.
The contract will be fulfilled over a four-year period, Elbit said.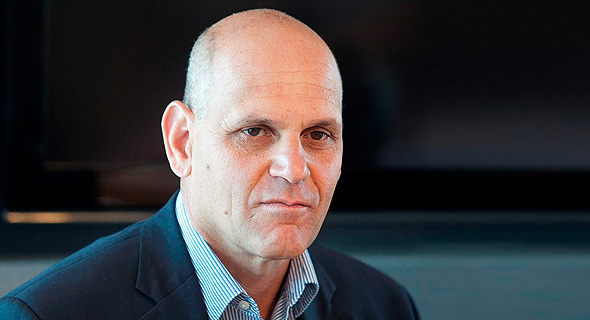 Elbit CEO Bezhalel Machlis. Photo: Orel Cohen

Elbit will provide NATO with infrared-based passive airborne warning systems in addition to the DIRCM systems.

Colonel Jan der Kinderen, chairman of the steering group of NATO's Multinational Multi-Role Tanker Transport Fleet Program, said in a statement that Elbit's DIRCM systems will "greatly add to the safety and operational flexibility of the total fleet."

Elad Aharonson, general manager of Elbit's intelligence, surveillance, target acquisition, and reconnaissance (ISTAR) division, said that the follow-on contract "attests to Elbit Systems' technological and operational competitive advantage in addressing the intensifying threat of shoulder-launched surface-to-air missiles."

Established in 1966 and headquartered in the northern Israeli port city Haifa, Elbit is dual-listed on Nasdaq and the Tel Aviv Stock Exchange. The company and its subsidiaries operate in a variety of military-oriented and technological domains, including communications, aerospace, land and naval systems, surveillance and reconnaissance. Elbit employs around 12,500 people worldwide, with 10,000 based in Israel.

In November, Elbit filed its third quarters results, reporting a higher net income and an increase in its backlog of orders, driven by growing defense budgets in its target markets. The company's revenues increased to $800.7 million from $780.8 million in the third quarter of 2016, and backorders reached $7.64 billion at the end of September, up from 6.84 billion the previous year. Orders from abroad made up 73% of the backlog, Elbit said.