Israeli Manufacturers Sold Arms for $7.9 Billion in 2016, Report Says
Global geopolitical unrest sent annual weapon sales up in 2016 for the first time in five years, according to a report by the Stockholm International Peace Research Institute
Israeli weapon manufacturers were responsible for 2.1% of the global weapons sales in 2016, valued at $7.9 billion, a new report says. According to an annual report on the global weapons industry published Monday by the Stockholm International Peace Research Institute (SIPRI), Israeli defense contractors Elbit Systems Ltd., Israel Aerospace Industries Ltd. (IAI), and Rafael Advanced Defense Systems Ltd. are among the world's 50 largest manufacturers of weapon systems.
For daily updates, subscribe to our newsletter by clicking here.
According to the report, worldwide weapon sales have gone up in 2016 for the first time in five years. The Sales of the world's largest weapon manufacturers went up by 1.9% from the year before, and amounted to $374.8 billion.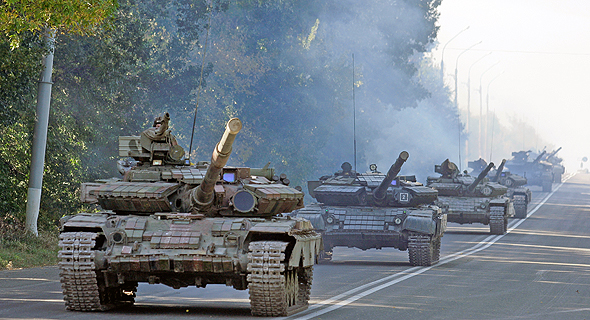 Weapons (illustration). Photo: EPA
Defense-electronics company Elbit's 2016 sales amounted to $3.1 billion, placing it at as the world's 27th biggest weapon makers. Israeli government-owned IAI was ranked 31st with $2.6 billion in sales, and Rafael was ranked 43rd with sales estimated at $2.1 billion.
U.S. companies are still leading the global weapons market, with seven out of the top ten largest weapon makers hailing from the U.S. Weapon sales by these companies went up 4% to $217.2 billion in 2016.American weapon makers are responsible for 58% of international sales, followed by the U.K. with 9.6% and Russia with 7.1%.
South Korean companies in the Top 100 experienced the sharpest rise in sales in 2016, which went up 20.6%, amounting to $8.4 billion.
"The growth in arms sales was expected and was driven by the implementation of new national major weapon programs, ongoing military operations in several countries and persistent regional tensions," the report said.
SIPRI has published data on arms sales for the world's largest weapon manufacturers since 1990.