TowerJazz CEO Steers Company Through Troubled Water
In 2016, Israel-based chip manufacturer's sales totaled $1.4 billion, with an all-time high of $355 million in the third quarter of 2017
When Russell Ellwanger first became CEO of Israel-based wireless chip and camera sensors manufacturer Tower Semiconductor Ltd. in 2005, the company was one step away from collapse, its market value was standing at around $108.6 million. Today, the Nasdaq-listed company's market valuation stands at around $3.4 billion, and it is considered a world leader in the field of analog chips.

For daily updates, subscribe to our newsletter by clicking here.

When he stepped into the position he set a goal for more than doubling the company's revenues within ten years. "I knew it is going to happen," Mr. Ellwanger said in an interview with Calcalist.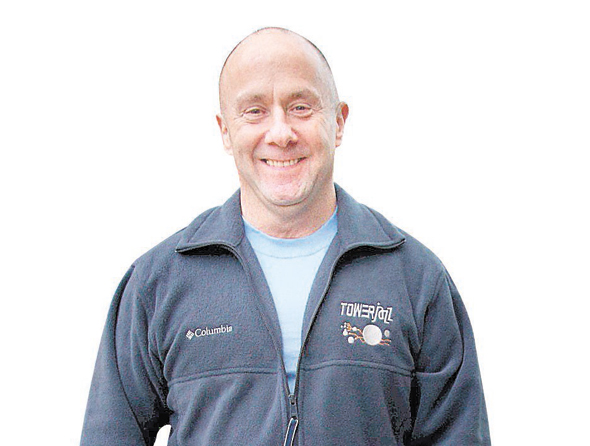 TowerJazz CEO Russell Ellwanger. Photo: Zohar Shahar

In the two years prior to Mr. Ellwanger's appointment, Tower lost $250 million and fell into huge financial debts. When coming into office, Mr. Ellwanger led the company on two fronts. First, he started a process of debt restructuring tapping the coffers of its parent company, Israel Corp. a holding company owned by Israeli born billionaire Idan Ofer's. At the same time, Mr. Ellwanger steered the chip company to fabrication of customized analog chips. In 2008, Tower merged with U.S.-based chip manufacturer Jazz Semiconductor, in a share exchange agreement, adding a California factory to its two existing factories in Israel.

Further acquisitions of factories belonging to the Panasonic Corporation and Texas-based Maxim Integrated, both committed to bringing in business and clients, allowed Tower to expand its operations to four additional chip manufacturing facilities in Japan and the U.S., in order to boost production.

In 2016 the company's sales totaled $1.4 billion, with an all-time high of $355 million in the third quarter of 2017, a 9% rise in comparison to last year's third quarter. Accordingly, Tower's stock has risen by 70% in the last year and 250% in the past five.

"I had a clear path and short-time goals, but how do you get employees passionate about something that will only happen in a decade?" Mr. Ellwanger added. "My answer was by celebrating each short-term goal we achieve, and that is what we did."