SoftBank Launches IoT Partnership with Sensor Developer Vayyar Imaging
SoftBank and the Israel-based company will collaborate on products for the Japanese Market
SoftBank Corporation, a subsidiary of telecommunication juggernaut SoftBank Group Corporation, is launching an Internet of Things collaboration with sensor developer Vayyar Imaging Ltd., the companies announced Thursday.

For daily updates, subscribe to our newsletter by clicking here.

The companies did not disclose the financial terms of the partnership.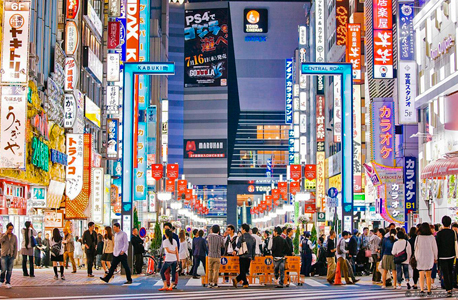 Tokio. Photo: Getty Images

Established in 2011, Israel-based Vayyar develops and markets 3D imaging sensors that can see through human tissue and most man-made surfaces and skin using radio waves. Earlier in December, the company raised $45 million in a Series C round, bringing its company's total equity funding to $79 million.

The two companies will collaborate on developing artificial intelligence-based products for the Japanese market, with a focus public transportation, construction, and elderly care. SoftBank will also become the channel priority partner for Vayyar's existing products in Japan.

"We are honored to work on a joint endeavor with SoftBank," said Raviv Melamed, co-founder, CEO, and Chairman of Vayyar. "A partnership between SoftBank and Vayyar means that we will be collaborating our sensor technology with their AI technology to create cutting-edge innovations."

Earlier this month SoftBank announced another IoT and AI partnership with an Israel-based startup, Inuitive Ltd., a developer of 3D imaging and computer vision processors. At the time, SoftBank vice president and head of the smart IoT division, Hironobu Tamba, said SoftBank has been conducting research in AI for over a decade.