Real Estate Tech Startup Compass Raises $450 million from SoftBank
Compass is planning an expansion across the United States and into Europe, says CEO Ori Allon in an interview, adding that acquisitions may also be on the horizon
New York-based real estate startup Compass has raised $450 million from Softbank Group Corporation's Vision Fund, Compass announced Thursday.

For daily updates, subscribe to our newsletter by clicking here.

Four weeks ago, Compass announced a $100 million funding round led by Fidelity Investments in a deal that valued the company at $1.8 billion. Its valuation is now up to $2.2. Billion.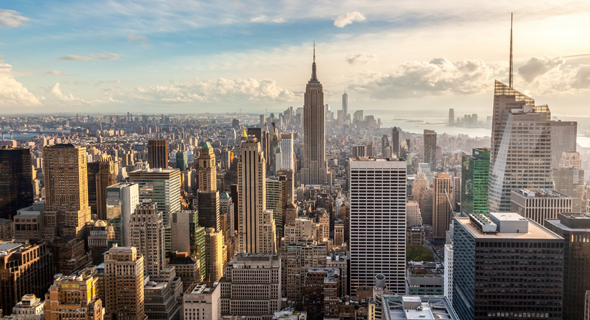 The Manhattan skyline. Photo: Shutterstock

The SoftBank investment brings Compass's total equity funding to a total of $775 million.

Founded in 2012, the real estate startup develops a digital portal for buying, selling, and renting real estate.

"We have an opportunity to work with the world's largest investment firm and invest in our technology while achieving our goal of operating in every U.S. city and going global in a much shorter time period," Compass founder and CEO Ori Allon said in an interview. "There are enormous opportunities and interesting markets outside of the U.S."

Mr. Allon said Compass would likely pick Europe as its next market for expansion.

Compass may use the funding to acquire companies that "can help accelerate its technological development," Mr. Allon added.