Israel-Based Crowdfunding Platform iAngels Launches Blockchain Fund
The fund is currently going after additional investors, targeting $100 million in commitments by the end of 2018
Tel Aviv-based venture capital firm iAngels Crowd Ltd. is raising a dedicated blockchain fund that has already invested $20 million, co-founder Shelly Hod Moyal said in an interview with Calcalist on Monday. The fund is currently going after additional investors, targeting $100 million in commitments by the end of 2018.
For daily updates, subscribe to our newsletter by clicking here .
Founded in 2013, iAngels operates as an equity crowdfunding platform that allows accredited investors from around the world to invest in Israeli startups. "We conduct similar due diligence processes when we seek out a Blockchain company," explained co-founder Mor Assia. "We look for strong teams, scalable tech solutions and initiatives that will help this new ecosystem grow."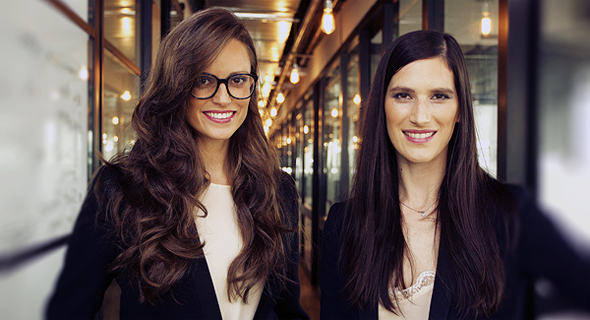 Shelly Hod Moyal (left), Mor Assis (right). Photo: iAngels
The firm intends to invest in blockchain-related startups immediately before or through their ICO (initial coin offering). It seeks to make long-term investments, Ms. Assia said.
"We started investing in this industry two years ago," Ms. Hod Moyal said. "We decided that since this industry has a slightly different economy, we need a fund that will focus solely on this kind of technology, and we have witnessed an amazing growth spree in this field, things we assumed will take years are being done within months."
As cryptocurrency gained popularity, domain-specific investment vehicles were created, including MetaStable Capital, established in 2014, and Polychain Capital, established in 2016. Menlo Park, California-based Sequoia Capital, hedged their bets by investing through these cryptocurrency funds. In December, TMT Investments, a tech-focused venture capital firm, launched a blockchain focused fund.
iAngel's new fund will not be limited only to Israel-based companies, and the two intend to look for investments globally, with a specific focus on China.
ICOs have been steadily gaining popularity, but recurring frauds, lack of regulation and speculative investments have reflected poorly on the domain. "We can't have a conversation about Blockchain without someone asking us whether it's a bubble. There are indeed plenty of indications to the existence of such bubble, but I believe we will see a lot of growth before we see a correction," Ms. Assia replied.
"Wherever there is innovation, or financial awakening speculation will soon follow, and our economy needs these speculations because they attract the most brilliant minds and the most sophisticated investors," Ms. Hod Moyal added. "This is the economy's way to grow, and this is how companies like Facebook or Amazon were created. It's natural. A lot of the time the technology is moving faster than the regulators, but they will catch up."