Digital Marketing Company Matomy Media Replaces CEO after Ten Months
Current CEO Sagi Niri has carried out a reorganization plan in 2017, selling non-core assets and streamlining the company's operations
London-listed digital marketing company Matomy Media Group Ltd. is appointing Liam Galin as CEO, the company announced Tuesday. Mr. Galin will succeed Sagi Niri, who stepped into the position in April after serving as Matomy's chief financial officer since 2009 and chief operating officer since 2015. The company has shed 28% of its workforce over the last 12 months, according to LinkedIn data.
For daily updates, subscribe to our newsletter by clicking here.
Established in 2007 and headquartered in Tel Aviv with seven additional global offices, Matomy offers customized and data-driven advertising services across mobile, video, domain, and email. The company's clients include American Express, AT&T, and HSBC. Matomy reported gross profit of $56.9 million for 2016, compared to $62.3 in 2015.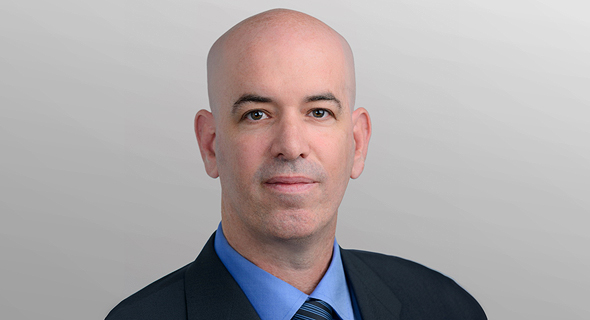 New CEO Liam Galin. Photo: PR
Under Mr. Niri, in May 2017 the company announced a strategic reorganization in response to changes that included divestment of non-core assets including legacy web display, social, search, and virtual currency media channels and a refocus on programmatic mobile and video advertising and domain monetization. At the time, the company estimated the change will see the company reducing operational costs at around $10 million per annum.
In July 2017, Matomy announced the sale of its non-core businesses to Amsterdam-based mobile marketing company Creative Clicks Media Group BV for $11 million. In December 2017, Matomy announced it will increase its stake in Munich-based navigation internet search company Team Internet AG to 100%, buying out partner Rainmaker Investments GmbH's 20% stake for €18.2 million, to be paid in two installments.
In past roles, Mr. Galin, Matomy's new CEO, served as president and CEO of mobile internet optimization company Flash Networks Ltd., and as the president and CEO of RiT Technologies Ltd., a company providing advanced network management systems. He is currently chairman of the board of Flash Networks.
"I am happy to be stepping down at this time, when the Company is seeing positive results of its strategic reorganization, including improvement in the performance of its core activities, which are expected to fully materialize during 2018," Mr. Niri, who will leave the company following the change, said in Tuesday's announcement.