Computer Vision Company Announces Collaboration with Nvidia, Stock Rallies
Nasdaq-listed Foresight announced that Rail Vision, in which it has a stake, collaborates with the chip design juggernaut
On Monday, Nasdaq-listed Foresight Autonomous Holdings Ltd. announced that railway safety system developer Rail Vision Ltd., in which it has a stake, is working in "collaboration with Nvidia Corporation in system development."
Following the report, Foresight's stock went up 18% by market close Monday.
For daily updates, subscribe to our newsletter by clicking here.
In a comment sent to Calcalist, a Foresight spokeswoman said Rail Vision uses Nvidia's hardware and support to develop its technology.
According to a Wednesday press release by Foresight, the company has increased its stake in Rail Vision and now holds 32.62% of the issued and outstanding shares of the company.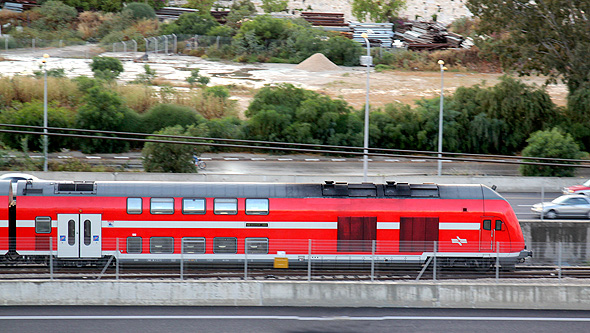 Train in Israel (illustration). Photo: Eran Granot
Nvidia was approached for comment but has yet to respond.
Nvidia is currently bidding for control in the autonomous vehicle market, competing with Jerusalem-based Mobileye over automotive clients. In 2017, Intel bought Mobileye for $15.3 billion.
In a keynote at the CES in Las Vegas on Sunday, Nvidia CEO Jensen Huang said 320 companies are already using the company's chip for self-driving technologies. Mr. Huang also announced new partnerships with Volkswagen, Uber, and Baidu.
At a conference held in Tel Aviv in October, Mr. Huang said that the company's market share in the autonomous vehicle market would be "very high" due to the Nvidia's focus on fully autonomous capabilities.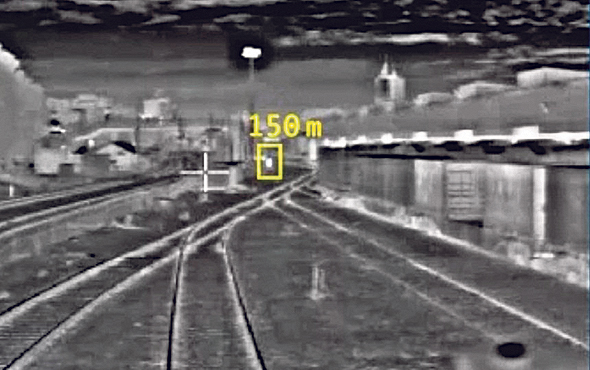 Rail Viosion's system. Photo: PR
In the presentation, Foresight also announced that it has signed three pilot agreements with Chinese car manufacturers and that Rail Vision has completed 13 tests in Israel, Germany, Italy, and Switzerland, has begun the licensing process according to European standards and has completed $5.8 million investment rounds in 2017.
Based in Ra'anana, north of Tel Aviv, Rail Vision develops an automated early warning system (AEWS) for locomotives. When mounted on a train, the company's thermal sensor can identify hazards at a distance of up to two miles under different weather and lighting conditions, alerting both the train's staff and the command and control center. In November, the company announced it is considering listing its shares on Nasdaq.
Founded in 1977, and based in Ness Ziona, around 12 miles south of Tel Aviv, Foresight develops and commercializes 3D, multi-camera-based advanced driving assistance systems. Foresight is currently showcasing its latest digital vision system, Quadsight, aimed for semi-autonomous and autonomous vehicles at the CES in Las Vegas. In a statement released last week, Foresight said that the new system combines two infrared cameras and two daylight cameras and uses image processing algorithms.
"A car's vision system should be nothing less than perfect," Foresight CEO Haim Siboni said in a statement. Mr. Siboni said that vision precision is what vehicle makers need in order to build consumer confidence and accelerate autonomous vehicle adoption.