The FBI Investigates Binary Options Entrepreneur in Israel
In September, the FBI arrested Yukom CEO, Israeli citizen Lee Elbaz, when she entered the U.S. for a personal visit
Last week, investigators from the U.S. Federal Bureau of Investigations arrived in Israel to question Yossi Herzog, the founder and controlling shareholder of binary options company Yukom Communications Ltd. Israeli police brought Mr. Herzog in for questioning after receiving a request for assistance from the U.S. Department of Justice.

For daily updates, subscribe to our newsletter by clicking here.

Mr. Herzog, an economist by education, established Yokum around 17 years ago. The company, which currently employs several dozen people, has been at the center of an FBI investor fraud investigation for some time after American citizens alleged they lost millions of dollars after investing in binary options through the company and its subsidiaries.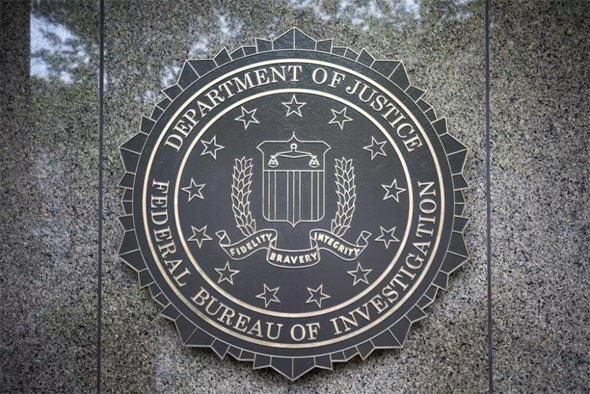 FBI. Photo: Shutterstock
In September, the FBI arrested Yukom CEO, Israeli citizen Lee Elbaz, when she arrived at the John F. Kennedy airport for a personal visit. She is currently under house arrest at a relative's house, after posting bail of $1.8 million.
Platforms offering investments in binary options promise users a predetermined sum if the option they buy is within a certain agreed-upon price range at a given time. As customers need to pick between two specific possibilities—either higher or lower than a given price—the process is superficially easy to understand.
As market fluctuations render precise predicaments very difficult, many regulators consider binary options a form of gambling. Furthermore, many of these businesses have been exposed as schemes that cheat people out of money before disappearing, leading countries such as Canada to ban all trading in binary options.
Israel is a global hub for binary options' trading platforms, though Israeli law forbids local companies from offering such investments to Israeli citizens. In October, the Israeli parliament passed a bill that made offering investments in binary options to foreign citizens illegal, essentially banning the binary options industry in the country effective January 28, 2018.
Three weeks ago, Yokum and Mr. Herzog appealed to Israel's Supreme Court against the law. They are being represented by Israel-based law firm Barnea & Co.
According to the FBI's arrest warrant, as Yokum CEO, Ms. Elbaz enticed the clients of two of Yokum's subsidiaries, BinaryBook and BigOption, to invest in binary options. The retention departments for both companies were allegedly located in the affluent coastal town Caesarea, in Israel. Ms. Elbaz is being charged with wire fraud and conspiracy to commit wire fraud, with each penalty carrying a prison sentence of up to 20 years.
The warrant also refers to SpotOption, a company providing trading platforms to binary options companies for a commission. Though the company's website lists offices in Cyprus, the U.K. and Hong Kong, the FBI determined the company to be based in Israel. During their visit to Israel last week, the FBI's investigators also called on SpotOption's offices in the Tel Aviv suburb of Ramat Gan and collected documents relevant to the case.
FBI investigators accompanied by investigators from Israeli police visited the company's offices in Ramat Gan a few days ago and collected documents, to assist a foreign investigation conducted outside of Israel, an Israeli police spokesman told Calcalist.
"Yokum is a leading company in the industry that operated and was administered according to the law," Mr. Herzog's legal representation, advocates Gilad Barone, Haim Levy and Hagar Hagar Nagler, said in a press release. His questioning was part of legal proceedings being conducted regarding the entire industry, they added.