Activist Fund Elliott Pushes to Overhaul Board of Israel's Biggest Telecom Provider
The hedge fund called for a sweeping corporate governance reform of Bezeq, and for the immediate resignation of all directors implicated in an Israeli investigation
On Tuesday, Paul Singer's activist hedge fund Elliott Associ­ates L.P. called for a sweeping corporate governance reform of Israel's largest telecommunication provider, Bezeq The Israeli Telecommunication Corp Ltd., and for the immediate resignation of all Bezeq directors implicated in an Israeli investigation regarding a 2015 acquisition made by Bezeq.

For daily updates, subscribe to our newsletter by clicking here.

In a letter sent to Bezeq's interim chairman David Granot, the firm has revealed that together with funds advised by it, it holds a 4.8% economic stake in Bezeq since as of mid-2017. As a major interested party, Elliott has closely monitored the recent legal troubles of Eurocom Group, Bezeq's controlling shareholder, the firm said in the letter.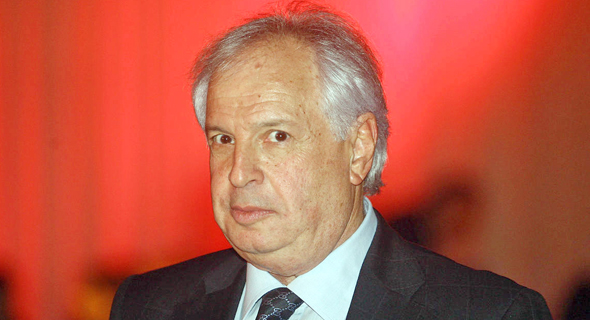 Shaul Elovitch. Photo: Orel Cohen
Eurocom, which is owned jointly by Israeli businessman Shaul Elovitch and his family, controls Bezeq through two other holding companies. Mr. Elovitch and Eurocom are currently in a $430 million debt. Eurocom's biggest creditors, Israel's three largest banks, filed legal proceedings against Mr. Elovitch and the company in December, which left the company scrambling to find a buyer.
Mr. Elovitch and other senior executives related to Eurocom and Bezeq might be facing charges after an investigation by the Israel Securities Authority uncovered various securities violations performed during Bezeq's 2015 acquisition of Israeli satellite television broadcaster D.B.S. Satellite Services Ltd., also known as "Yes", from Eurocom.
Bezeq has strong business fundamentals, an exemplary workforce, and great potential, Elliott stated in its letter, adding that "there is significant value to be unlocked" if the right steps are taken to improve the company's corporate governance.
However, Elliott said, Eurocom's holding scheme enables it to effectively control Bezeq despite being in default, leading the firm to believe that at least one ownership layer needs to be removed "to more closely align the governance of Bezeq with its economic ownership."
The letter states, the financial firm doubts the ability of Bezeq's current board of directors to focus properly on their obligations as members, as several of them have been implicated in the investigation, and calls for all such directors to resign effective immediately.
These directors should be replaced by an independent special committee of the board following consultation with shareholders, Elliott said. If Bezeq's controlling stakeholder is replaced, all directors nominated by them should be chosen "according to their relevant experience in businesses at this scale, and their clean, established record," following consultation with other key shareholders.
Elliott is ready to take "any and all steps" available to shareholders to ensure its interests are protected, the firm said in a closing statement.
U.K.-based Elliott is managed by New York-based investment firm Elliott Management Corporation, which has around $34 billion in assets under management. Previous investments include storage company EMC, bought by Dell Technologies in 2016 for $67 billion, and software developer Informatica Corporation, bought by the Permira funds and Canada Pension Plan Investment Board (CPPIB) for around $5.3 billion.