Exclusive
Head of Microsoft's Startup Outreach Programs to Step Down
Tzahi (Zack) Weisfeld, the general manager of Microsoft for Startups, will move on to a yet unspecified position at the company, a company spokeswoman said
After six years of leading Microsoft's startup outreach programs and building the company's global startup accelerators program, general manager of Microsoft for Startups Tzahi (Zack) Weisfeld is stepping down and moving to a yet unspecified position at the company.

For daily updates, subscribe to our newsletter by clicking here .

"After eight years of leading Microsoft's startup operations and building a global infrastructure with proven success, Mr. Weisfeld has decided, in agreement with management, to move on to his next challenge at the company," a Microsoft spokeswoman said.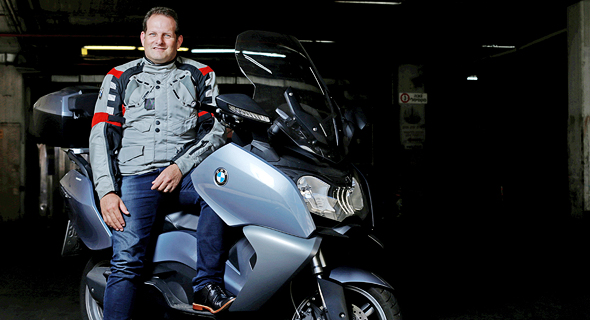 Tzahi (Zack) Weisfeld. Photo: Amit Sha'al
Microsoft for Startups aggregates several of the company's global startup engagement programs, including the company's cloud startup outreach program BizSpark, the company's startup accelerators program, and Microsoft Ventures. Started with a single startup accelerator in Israel in 2012, the company's accelerators program now operates in Seattle, London, Berlin, Bangalore, Shanghai, Beijing, as well as in Israel. The operation also includes a venture investment arm, Microsoft Ventures. As part of the BizSpark program, Microsoft provides startups with free access to Microsoft's Azure cloud services, including software and support.
Hanan Lavy, who recently returned to Israel from Seattle, will continue to manage the company's startup accelerators program. Mr. Lavi was appointed to the position in March 2017 after managing the company's Seattle accelerator since 2015. Mr. Lavi previously headed the company's accelerator program in Israel.
Mr. Weisfeld managed the company's global startup programs while based in Israel, where the company has one of its major research and development centers outside of the U.S. In a July interview with Calcalist Mr. Weisfeld emphasized the importance of running the company's startup outreach programs far from the company's headquarters in Redmond. Had it been managed in Redmond, the program "would've been killed many times over," Mr. Weisfeld said.
"One of the problems with administrative culture in big corporations is M&M, Meeting, and Management," Mr. Weisfeld explained. "The meetings, which are part of the business rhythm, deprive you of much time and effectiveness when it comes to daily operations," he added.
In a previous position, Mr. Weisfeld served as a corporate vice president and general manager of Americas at Israel-based memory chips company M-Systems Inc., bought by Sandisk for $1.5 billion in 2006. From 2007 to 2009, Mr. Weisfeld managed marketing and strategy at Modu Inc., a high-profile Israel-based developer of modular mobile phones that shut down after burning through over $100 million in funding. Mr. Weisfeld co-founded several startups, including Sequoia-backed Mintigo Inc., a startup offering predictive marketing.