South African Company Cell C Signs $7 Million Deal With Interactive-TV Startup Comigo
Israel-based Comigo will develop and manufacture set-top boxes for Cell C's recently launched content service Black
South African mobile company Cell C PTY Ltd. signed a $7 million deal with Israel-based interactive TV startup Comigo Ltd., to develop and manufacture set-top boxes for Cell C's recently launched content service Black, the company announced Tuesday.
For daily updates, subscribe to our newsletter by clicking here.
Based in Yarkona, a village in central Israel, with additional offices in Ukraine, Comigo was founded in 2010 by Israeli entrepreneur Dov Moran, best known as one of the inventors behind the USB flash drive.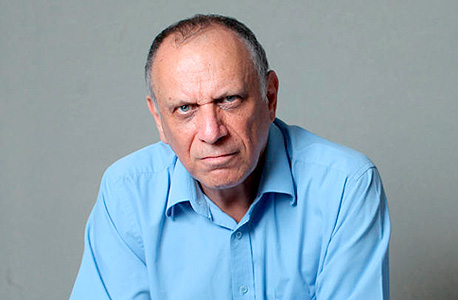 Comigo founder Dov Moran. Photo: Amit Sha'al
Comigo's interactive set-top box is a broadcasting and video-on-demand device that uses AI to enhance the TV experience with more features and content. Sports broadcasts, for instance, can be accompanied by live statistics, automatically-generated video highlights, automatic tracking of favorite athletes and even gambling services and ticket sales.
Motty Lentzitzky, CEO of Comigo, said the system would give Black "a clear sustainable advantage in the South African TV market."
Founded in 2001 Cell C is a South African mobile company, offering prepaid, hybrid and postpaid products, including voice, data and messaging services. The company is wholly owned by 3C Telecommunications (Pty) Ltd. whose majority shareholder is Saudi Oger Ltd.
Through the collaboration with Comigo, Cell C is creating a "TV that understands," chief content executive at Black Surie Ramasary said in a statement that.