Insurtech Startup Hippo Raises $25 Million from Comcast Ventures
Hippo analyzes data from municipal building records and satellite imagery and smart home devices, allowing customers to get a quote and purchase home insurance in "under 60 seconds"
Hippo Insurance Services, a California-based home insurer announced Monday it as has raised $25 million in a Series B round led by Comcast Ventures, Comcast's venture capital arm, and Los Angeles-based Fifth Wall Ventures.
For daily updates, subscribe to our newsletter by clicking here.
The deal follows a $14 million investment made in December by Horizons Ventures and joined by RPM Ventures, Propel Venture Partners, GGV Capital and Pipeline Capital, bringing the insurtech company's total equity funding to $39 million.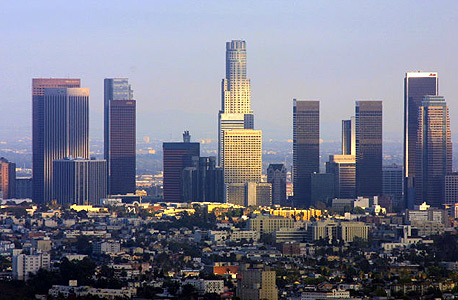 Los Angeles
Hippo analyzes data from municipal building records and satellite imagery and smart home devices, allowing customers to get a quote and purchase home insurance in "under 60 seconds," according to a statement by the company.
The company began offering insurance with its April 2017 launch in California and has since expanded to Arizona and Texas. Hippo will use the new round of funding to expand in the U.S. market, the company said, adding that it will open a customer service center in Austin, Texas.
"More and more complex financial purchases are being made online, yet the insurance industry has fallen short of providing homeowners with a digitally delivered product that provides the quality of service consumers deserve," said Sam Landman, managing director of Comcast Ventures. "We invested in Hippo because the team is executing against their vision to build a more modern, consumer-focused product with proprietary internal tools that we believe will create a sustainable operational advantage."
"Homeowners insurance is an antiquated industry that has lost its way," said Hippo CEO Assaf Wand. "Up to sixty-five percent of all homeowner claims result from catastrophic events. Whether it's damage from a hurricane or wildfire, the last thing homeowners should have to deal with is a complicated battle with their insurance carrier. We get our customers what they need immediately, so the claims process doesn't become another crisis they have to deal with."