Building on TopSpin Acquisition, Fidelis Cybersecurity Launches Intelligent Deception Module
The new Module is being introduced less than four months after the acquisition of Israeli cyber deception company TopSpin
On Thursday, Fidelis Cybersecurity Inc. announced the launch of its new intelligent deception technology, dubbed the Fidelis Deception Module. The launch comes less than four months after Fidelis acquired Israeli cybersecurity company TopSpin Security Ltd., which develops intelligent deception technologies.
For daily updates, subscribe to our newsletter by clicking here.
The new deception module can detect anomalies and malicious cyber activity in real-time, addressing recent advancements in hacking technologies and helping security operations to learn new attack techniques, Fidelis said in a statement, adding that deception is becoming a critical part of standard security infrastructure.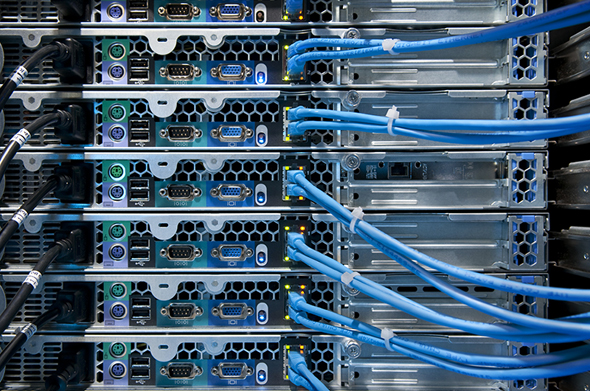 Cybersecurity (illustration). Photo: Commvault
"Deception and automated detection and response (ADR) are the perfect match for our customers," Doron Kolton, chief strategy officer of emerging technologies at Fidelis, said in a statement. "The Fidelis Elevate Platform paired with intelligent deception technology ensures organizations stay one step ahead of cybercriminals and detect anomalies, malicious activity, and insider threats before they attack," Mr. Kolton said.
Mr. Kolton served as CEO of TopSpin prior to its acquisition by Fidelis.
Founded in 2012 and is headquartered in Herzliya, a coastal town north of Tel Aviv, TopSpin developed and marketed the DECOYnet, a system that uses traffic analysis to discover and map cyber activities and devices and automatically create and distribute decoy devices. The decoys are then used to raise alerts and gather information on hacking techniques. TopSpin was bought by Fidelis in October for an undisclosed sum and now operates as a subsidiary of the company.
"By incorporating adaptive deception into the Fidelis solution family, we are able to drive down false positive rates to near zero, instantly validate attacks that are happening even before they reach their targets and automate response workflows that capture and record attack data," Fidelis said in an October statement announcing TopSpin's acquisition.
Founded in 2002 and based in Bethesda, Maryland, Fidelis counts IBM and the U.S. Army among its customers.